Europe
NATO plans to deploy forces to Eastern Europe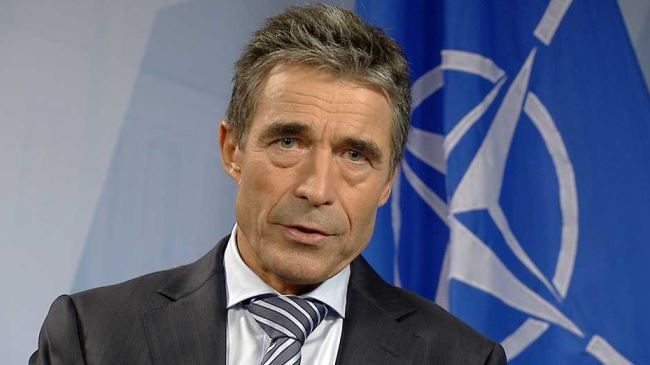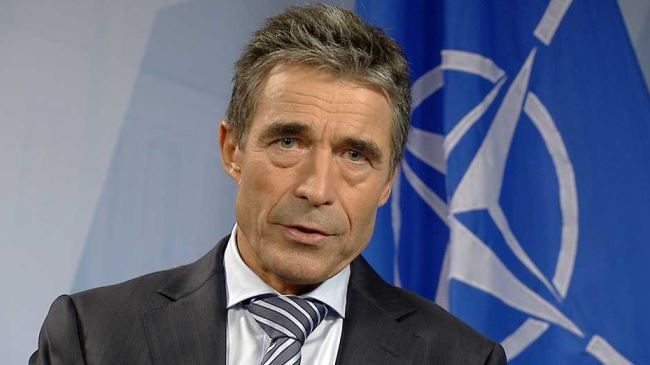 NATO Secretary General Anders Fogh Rasmussen has said that the military alliance plans to deploy forces to new bases in Eastern Europe for the first time in response to the crisis in Ukraine.
Rasmussen made the remarks on Wednesday in an interview with The Guardian, saying the alliance aims to respond to the Ukraine crisis.
In addition, Rasmussen claimed that member states of the military alliance would overcome differences at a summit in the British city, Cardiff, next week.
"We will adopt what we call a readiness action plan with the aim to be able to act swiftly in this completely new security environment in Europe," said Rasmussen, who also outlined moves to boost Ukraine's security, modernize its armed forces and help the country against what he called "threats" from Russia.
NATO chief emphasized the forces would stay "as long as necessary." However, several NATO members argue a permanent presence by the alliance forces would be a direct violation of post-Cold War agreements with Russia and could provoke a very strong response from Moscow.
France, Italy and Spain are against the deployment while the Americans and the British are supportive of the plan.
The Western powers accuse Moscow of having a hand in the crisis in eastern Ukraine, which erupted when Kiev launched military operations in April to silence pro-Russia protests, but the Kremlin denies the accusation.
The unrest in eastern Ukraine has so far claimed the lives of more than 2,200 people. Nearly 300,000 people have been also forced to flee their homes.