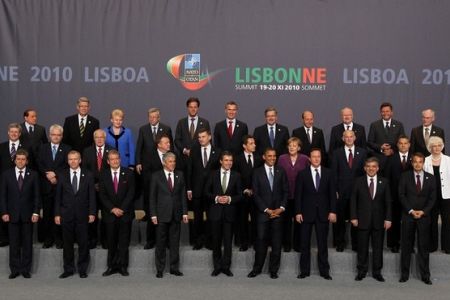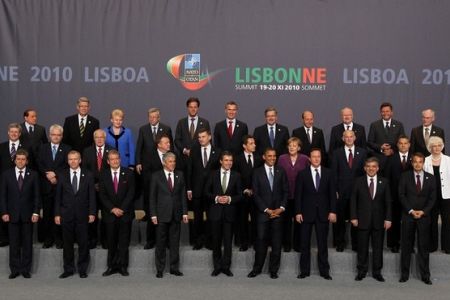 The leaders of NATO member states have agreed to set up a missile system in Europe at their summit in Portugal, but are also seeking Russian cooperation.
"By reaching out and inviting Russia to cooperate with us, I believe we also have a real chance to build a security roof for the entire Euro-Atlantic area," Bloomberg quoted NATO Secretary General Anders Fogh Rasmussen as saying on Friday.
The NATO chief said he expects Moscow and NATO members to begin a joint study of Russia's possible inclusion in the missile system project.
The 28 NATO member states are pushing to get Russian President Dimitry Medvedev, who is attending the summit, on board.
In a "strategic concept" released Friday setting out NATO priorities for the next decade, the leaders agreed to "develop the capability to defend our populations and territories against ballistic missile attack as a core element of our collective defense."
"We will actively seek cooperation on missile defense with Russia and other Euro-Atlantic partners," they said.
After the first session of the two-day NATO summit in Lisbon, US President Barack Obama said, "I'm pleased to announce that for the first time, we have agreed to develop a missile defense capability that's strong enough to cover all NATO European territory and populations, as well as the United States."
Moscow has been extremely critical of Washington's missile system plan and views it as a direct threat to its nuclear deterrence.
Just ahead of the summit, Russia played down the chances of any major breakthrough.
According to Rasmussen, the expanded anti-missile system is expected to cost 273 million dollars over the next decade.