Europe
NATO stages huge military maneuvers in Latvia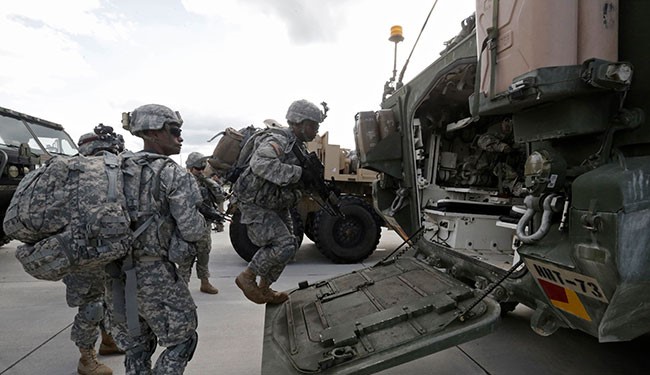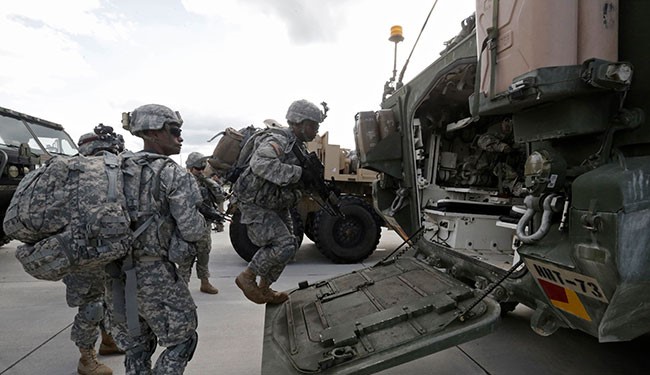 As NATO's week-long military drills continue in Latvia, the organization boasts that the war games are aimed at showing its commitment to Baltic member states in the face of an "assertive" Russia.
Exercise Steadfast Javelin 2, which kicked off on September 2, simulates the deployment of NATO soldiers and equipment during a crisis situation. A total of around 2,000 soldiers from nine different countries are taking part in the maneuvers, which will continue until Monday.
As part of the major war games, nearly 500 paratroopers landed on Friday at Lielvarde airport, located about 60 km from Latvia's capital, Riga.
"We want to assure our people that we are able to protect them. Certainly on top of this we send a clear message to everyone who wants to threaten NATO, that it's not a thing you should do. NATO will always defend and protect its people," said General Hans-Lothar Domrose, commander of the NATO military command in Brunssum, Netherlands in a press briefing.
The exercises in Latvia will be followed by other drills in Germany, Norway, Ukraine, and Poland later this autumn.
Steadfast Javelin 2 was reinforced by a NATO summit in Wales, where the bloc officially announced it was creating a new rapid reaction force. The spearhead of any such force would consist of 4,000-5,000 troops who would be able to deploy to any NATO member country within 48 hours.
"It needs to be a relatively light force. It needs to be a force that succeeds, builds upon intelligence and agility, and precision as opposed to weight of military force. It is an agile, precise, intelligence-led rapidly deployable force," said NATO deputy land commander Lieutenant General Ed Davis, as cited in press reports.
After 10 years of placing emphasis on military activity in Afghanistan, the Western alliance is now refocusing on what it refers to as the defense of its members.
Meanwhile, The UK has agreed to provide up to 1,000 personnel in the multi-national force, which will be based in Eastern Europe. There are already 1,500 British troops involved in exercises in Baltic countries and an extra 2,000 will be deployed over the next two years.
The announcement, however, was met with dismay in Moscow, which said that NATO was using the crisis in Ukraine to push its military presence closer to Russia's borders.
The Russian Foreign Ministry said the new force would sabotage the fragile peace process in eastern Ukraine.
"Together with the rhetoric at the summit, and the planned military exercises before the end of the year, this will increase tension, destabilization the nascent peace process, and further widen the division in Ukraine," the ministry's statement said.
As tensions remain high in Ukraine, a US Navy destroyer, a Canadian frigate and, reportedly, a French frigate have entered the Black Sea. A Spanish warship is reportedly on its way there as well.
– See more at: http://en.alalam.ir/news/1629895#sthash.9mTCCofC.dpuf