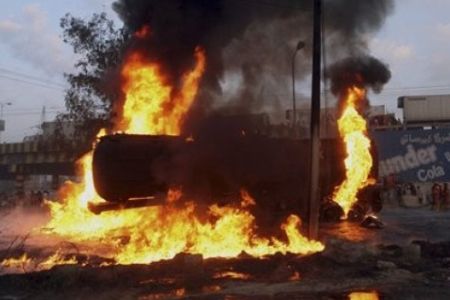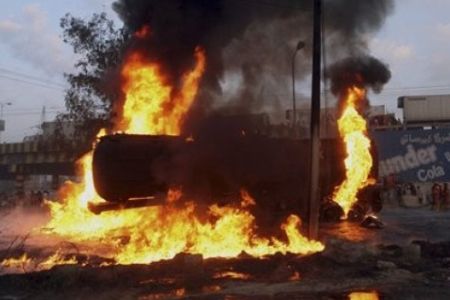 Pakistani militants have set fire to another fuel tanker in Pakistan, which was heading for the US-led NATO forces in Afghanistan, officials say.
Armed Pakistani militants attacked the tanker in the southwestern Baluchistan province on Friday while it was en route from the southern port city of Karachi to Kandahar in Afghanistan, a Press TV correspondent quoted Pakistani officials as saying.
The oil tanker was reduced to some skewed metal but no one has been killed in the attack.
The attack took place in the early hours of Friday and the militants fled the scene unscathed.
Pro-Taliban militants have usually claimed responsibility for such attacks. They argue that the assaults are in retaliation for non-UN-sanctioned US drone strikes inside Pakistan's tribal region.
Tehrik-i-Taliban Pakistan militants have stepped up attacks on convoys carrying supplies for US-led forces.
The bulk of supplies and equipment required by NATO and US-led forces battling the Taliban in landlocked Afghanistan passes through the restive regions in northwest Pakistan.
Hundreds of trucks and containers have been torched or plundered over the last years in the volatile tribal district along the Afghan border.
The rampant attacks have forced NATO to look for alternative routes, including through Central Asia.
The convoys take fuel, military vehicles, spare parts, clothing and other non-lethal supplies for foreign troops in Afghanistan.