Europe
NATO, Ukraine join 2 weeks of military drills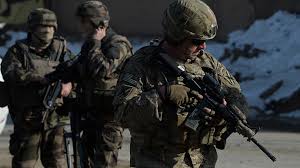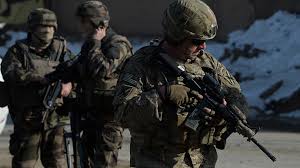 NATO member states and their partner nations including Ukraine have begun two weeks of military exercises as tensions between West and Russia rage over the Crimea Peninsula.
NATO, Ukraine join 2 weeks of military drills The maneuvers, dubbed Saber Guardian, began on Friday morning at the Novo Selo training facility in eastern Bulgaria.
According to reports, some 700 troops from countries including the US, Bulgaria, Georgia, Romania and Turkey are taking part in the exercises.
US Army Europe spokesperson Jesse Granger said the drills were planned before the renewed tensions between Russia and the West, and that they aimed at increasing regional flexibility, preserving and enhancing NATO interoperability, and facilitating multinational training.
The drills in Bulgaria follow joint exercises by American, Romanian and Bulgarian naval forces in the Black Sea.
Meanwhile, the US ambassador to Poland Stephen Mull has reportedly said Washington is preparing to hold joint military exercises with the Czech Republic, Hungary, Slovakia, Romania and Bulgaria.
Tensions deepen between Western powers and Moscow after Crimean authorities approved to hold a referendum on March 16 on whether to break away from Ukraine and rejoin Russia.
About 97 percent of people in Ukraine's strategic Black Sea region voted in favor of joining the Russian Federation in the referendum.
The results of the vote, however, has drawn angry reactions from the US and the European Union, both imposing "punitive measures," including travel bans and assets freezes, against a number of Russian officials as well as Crimean authorities.
Earlier today, Russian President Vladimir Putin signed into law the documents officially making Crimea part of Russian territory.