Iran
Navy Commander: Iran in Control of 5 Vital World Waterways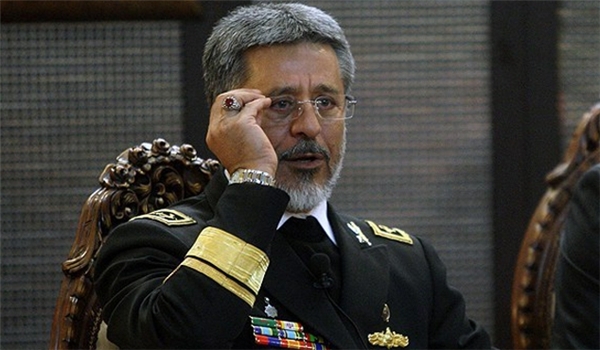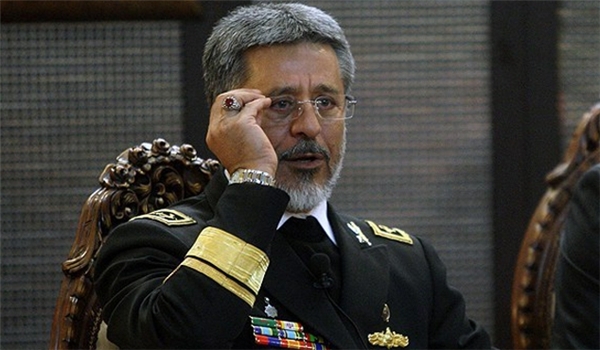 Iranian Navy Commander Rear Admiral Habibollah Sayyari underlined the country's powerful presence in international waters, and said Iran is in control in 5 important world waterways.
"The world has 9 important waterways and Iran controls 5 of them," Sayyari said in a meeting with a delegation of Pakistani military cadets in Tehran on Tuesday.
He underlined the importance of security in the Gulf of Aden and free waters to Iran, and said the Iranian fleet of warships have had 200 anti-piracy combats and arrested pirates in three cases so far.
Elsewhere, Sayyari warned that the US and its allies are seeking to create insecurity in the region to justify their deployment in the regional waters, and said, "The security of every region should be established by the countries of that region; we don't want to deploy in the Gulf of Aden under the command of another country, although we are ready for close cooperation with the regional states."
The Iranian Navy has been conducting anti-piracy patrols in the Gulf of Aden since November 2008, when Somali raiders hijacked the Iranian-chartered cargo ship, MV Delight, off the coast of Yemen.
According to UN Security Council resolutions, different countries can send their warships to the Gulf of Aden and coastal waters of Somalia against the pirates and even with prior notice to Somali government enter the territorial waters of that country in pursuit of Somali sea pirates.
The Gulf of Aden – which links the Indian Ocean with the Suez Canal and the Mediterranean Sea – is an important energy corridor, particularly because Persian Gulf oil is shipped to the West via the Suez Canal.
Last month, Iranian Navy warships rescued 2 oil tankers in the Gulf of Aden after battles with pirates. The Iranian Navy's 33rd Flotilla first thwarted the pirate attack on an Iranian oil tanker in the waters of the Gulf of Aden, and forced them to flee the scene.
The pirates later came back with 5 speed boats to attack another Iranian oil tanker, but they fled the scene after the Iranian warships rushed to the rendezvous point.
Also on Sunday, Iranian Navy warships rescued a Filipino cargo vessel after fierce battles with pirates in the Sea of Oman.
The timely presence and action of the Iranian Navy's warships thwarted the attack by pirate speed boats, equipped with various weapons, on the Philippines-flagged Panama-gade cargo ship in the waters of the Sea of Oman, forcing the pirates to flee the scene.
The Iranian warships escorted the Filipino trade vessel to safe waters following the operation.