Palestine
Nazzal: Hamas is standing firm, liberation looming in the horizon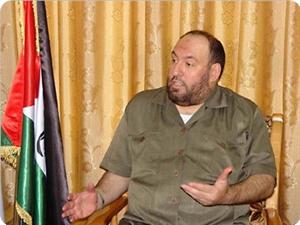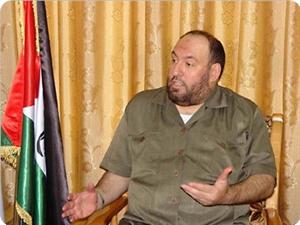 Member of Hamas Political Bureau, Mohammad Nazzal, denied claims that Hamas might have been provided with official updates about the perpetrators of the alleged kidnap affair.
According to Nazzal the disappearance of the three Israeli soldiers has been lying behind the abduction of hundreds of Hamas leaders and officials under pretext that they might have been involved in the alleged kidnapping.
"Unfortunately Israel is America and the West's 'spoiled child'."
In Nazzal's words, "the security coordination between (PA chairman Mahmoud) Abbas and the Israeli occupation authorities (IOA) in the West Bank is an act of sheer moral turpitude that was never before witnessed in the history of resistance movements," he added.
"Despite all the challenges lying ahead of Hamas, the movement has often made wonders. Hamas will find a way out, as it has always done many times before. That which does not kill us can only make us stronger. Resistance until liberation shall always be Hamas's guiding motto."
According to Nazzal, Abbas and his followers might have well taken profit from Hamas flexibility throughout the reconciliation process to exclude the Movement from the political scene. For Hamas, however, the concessions have in no way been a burden carried out against the movement's will.
"But what sounds really ironic is that Abbas has seldom, if ever, made any steps forward towards the reconciliation process and has always made proof of a tacit inclination to peace talks (with Israel)," he declared.
"Abbas and Fatah leaders are in the wrong direction to take such concessions for proofs of an inherent weakness or frailty endured by Hamas. We have all needed pressure cards to respond to all attempts to exclude us from the political scene."
"Unfortunately our innocent Gazan civilians have been paying a heavy price for Abbas's positions," he said, adding "Hamas has tried its best to solve Gaza's salary crisis."
As for the movement of Hamas leadership across a number of Arab countries, Nazzal confirmed this is a necessity, never a choice, opted for when all doors were shut.
"In a nutshell, Hamas will forever remain the voice of Palestine and the Arab nation everywhere, a genuine embodiment of people's freedom dreams," he concluded.
"Hamas's eagerness to face up to the Israeli occupation and make the liberation dream come true has entered a phase the end of which keeps receding."