Africa
Nearly 120 killed in twin Nigeria car bombs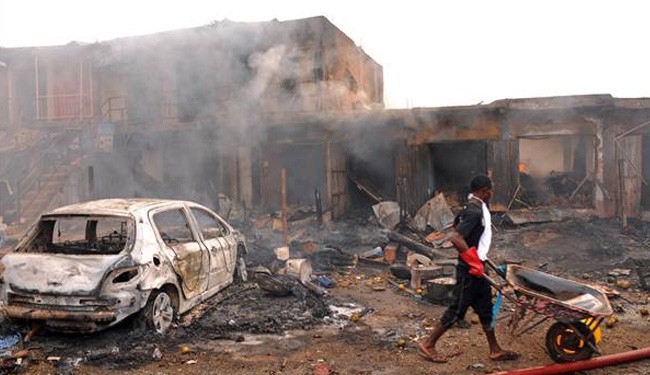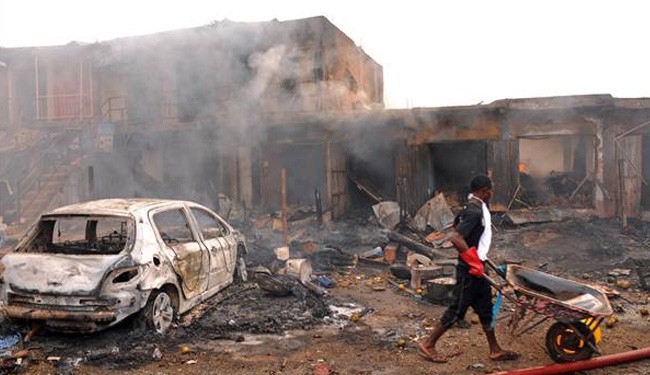 Twin car bombings in central Nigeria has killed nearly 120 people and brought entire buildings down, in the latest affront to the government's internationally-backed security crackdown. Nigerian President Goodluck Jonathan swiftly condemned the Tuesday attack in the central city of Jos, calling it a "tragic assault on human freedom" and condemning the perpetrators as "cruel and evil".
"President Jonathan assures all Nigerians that (the) government remains fully committed to winning the war against terror and… will not be cowed by the atrocities of enemies of human progress and civilization," his office said.
But the deadly strike and a car bomb attack that killed four in the northern city of Kano on Sunday, will raise fresh questions about the government's grip on the country's security.
Jonathan has already faced calls to quit for failing to ensure the safety of Nigerians and their property as well as come under criticism for his lacklustre response to the kidnapping of more than 200 schoolgirls by Boko Haram militants.
An international team, including specialists from the United States, Britain, France and Israel are involved in the hunt for the 223 teenagers, who were abducted in the remote northeastern town of Chibok on April 14.
In Jos, the coordinator of the National Emergency Management Agency (NEMA), Mohammed Abdulsalam, said buildings collapsed because of the intensity of the blasts in the New Abuja Market area, causing raging fires.
"More bodies may be in the debris," he told AFP, adding: "The exact figure of the dead bodies recovered as at now is 118… 56 people were injured."
The police in Plateau state, of which Jos is the capital, disputed the NEMA figure, however, and maintained that 46 were killed and 45 injured.
"We are saying 46," said state police commissioner Chris Olakpe. "That's the number we have in the morgues. But we are not ruling out more bodies."
The military said improvised explosive devices were hidden in a truck and a minibus. The second went off about 20 minutes after the first, as emergency service workers tended to the victims.
Most of the victims were women, added Pam Ayuba, spokesman for the state governor, Jonah Jang.
There was no immediate indication of who was responsible for the latest attacks, although the police in Kano said they had arrested two men in connection with Sunday's bombing, without giving more details.