Iraq
Nearly 40 Iraqis killed, over 80 wounded in Baghdad bombings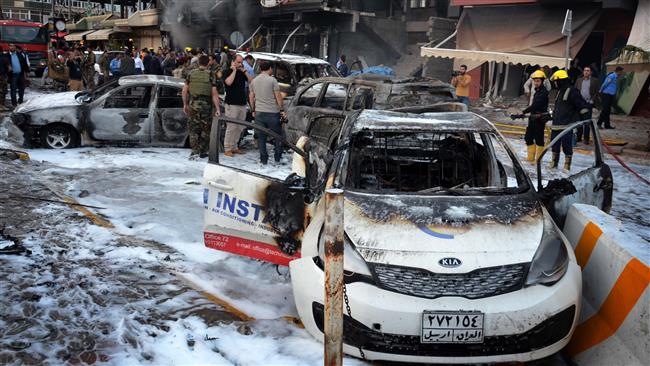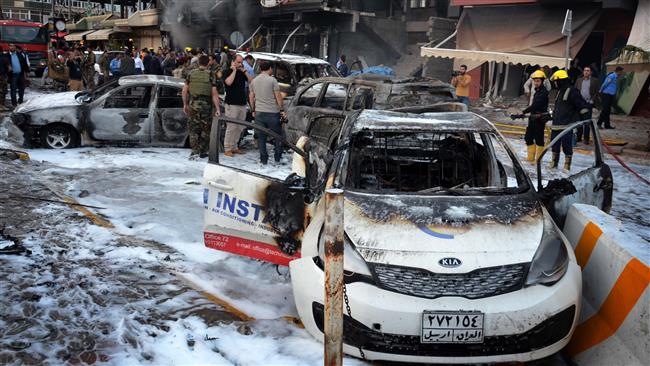 Nearly 40 people have lost their lives and over eighty more sustained injuries in a series of bomb blasts across the Iraqi capital Baghdad.
The first attack occurred when a terrorist blew a car bomb in the Adan square, close to the northwest neighborhood of Kadhimiya, home to the shrines of the seventh Shia Imam, Imam Musa ibn Jafar al-Kazim (PBUH) as well as Imam Muhammad al-Taqi (PBUH), the ninth Shia Imam.
The blast ripped through a checkpoint, claiming the lives of three guards and five civilians, who were passing through. Twenty-three others also sustained injuries and were taken to a nearby hospital to receive treatment.
The second bomb was detonated in the al-Askan district on a commercial street at dusk, as people were preparing to break their fast and eat iftar. The explosion killed at least four people and wounded 11 more.
A third blast took place when a roadside bomb was detonated on a commercial street in the al-Amal neighborhood, killing two people and injuring seven others.
In the northern Shaab neighborhood, a car bomb killed 10 people and wounded a number of others.
As people and police forces gathered in the area to inspect the scene of the car bomb attack, a terrorist detonated his explosive vest, leaving nine dead and 25 wounded.
A roadside bomb went off in the Banook district, in which, six people lost their lives and 15 more sustained injuries.
Iraq united against Takfiris
In a security operation to cleanse the western Anbar province from ISIL militants, Iraqi troops, comprising ground and air forces, tribal fighters as well other volunteers, managed to kill 17 terrorists and destroy a car bomb along with three vehicles carrying mono guns.
In another victory against the terrorists, the Iraqi Federal Police (FP) forces managed to kill four ISIL snipers, including a foreign national, in the area of Albu Jawari, located in the northern Iraqi district of Baiji in the restive Salahuddin Province.
The forces also "destroyed 3 vehicles of the group and killed everyone inside them," said a report by Iraqi News agency.
The northern and western parts of Iraq have been plagued by violence ever since Takfiri ISIL militants began their march through the Iraqi territory in June 2014. The heavily-armed terrorists took control of Mosul, Iraq's second city, before sweeping through parts of the country's heartland.
Iraqi soldiers, police units, Kurdish forces, Shia volunteers and Sunni tribesmen are engaged in battles with the terrorists to drive them out of the areas they have under control.