Palestine
Nearly 400 zionist rabid dog dirties The Holy Aqsa Mosque again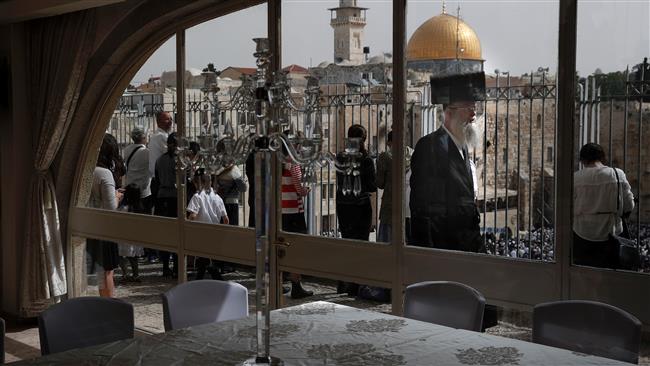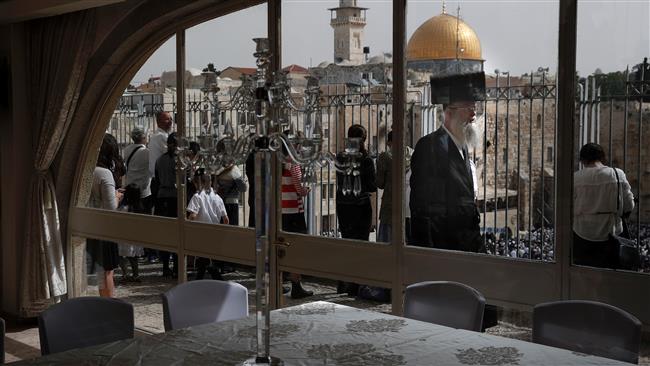 Nearly 400 Israeli settlers, guarded by regime forces, have once again stormed the al-Aqsa Mosque compound in the Israeli-occupied Old City of East Jerusalem al-Quds.
Firas al-Dibs, spokesperson of the Islamic Waqf, which manages the compound's affairs, told the Palestinian Ma'an news agency that large groups of Israeli settlers, approximately 385 in total, "raided the mosque" on Thursday.
The official also told Turkey's Anadolu news agency that the intruding settlers tried to perform rituals and attempted to attack the mosque guards, while Israeli forces made two arrests in the mosque's courtyard.
The al-Aqsa Mosque compound is a flashpoint Islamic site, which is also holy to the Jews.
Under a 1967 deal between Israel and Jordan, the compound's custodian, non-Muslim worship is prohibited at the site.
In defiance of the agreement, the regime in Tel Aviv regularly allows Israeli settlers and extremists to enter the site and carry out religious rituals — often under armed guard.
Thursday marked the third day of the Jewish holiday of Passover.
In a similar move on Wednesday, nearly 300 settlers and extremists entered the compound by force, performing acts deemed provocative by Palestinians.
In the lead-up to Passover, Israeli forces had detained at least 30 Palestinians during raids in occupied East Jerusalem al-Quds.
Muslim bodies in Jerusalem al-Quds condemned the incursions, saying they are meant to change al-Aqsa's historical character.
"We cannot accept such arbitrary, barbaric … measures under the pretext of Jewish holidays," the Department of Islamic Waqf and Islamic Higher Council, as well as Dar Al-Ifta and the Supreme Islamic Council, said in a joint statement.
Last week, the Palestinian Prisoners' Society (PPS) criticized the Israeli regime for stepping up its crackdown on Palestinians every year during Passover.
"For (Palestinian) Jerusalemites, the Jewish holiday season means an escalation in arbitrary detentions, house raids, and searches — measures that terrify families. The installation of additional security checkpoints, particularly at the al-Aqsa Mosque (compound)'s gates and in the Old City, only increase tensions in Jerusalem," the PPS  head in Jerusalem Nadi Qaws told Ma'an last week.
In a war in 1967, Israel captured the West Bank and East Jerusalem al-Quds, where the Aqsa Mossque compound is located. Since then, Tel Aviv has continued to expand its illegal settlements there.