Syria
Nearly 80,000 Civilians Leave Aleppo, Over 1,300 Militants End Fight with Syrian Soldiers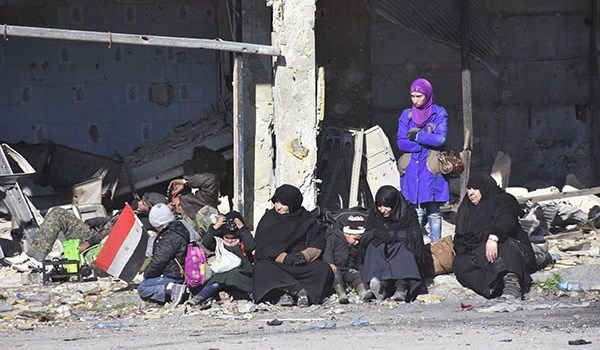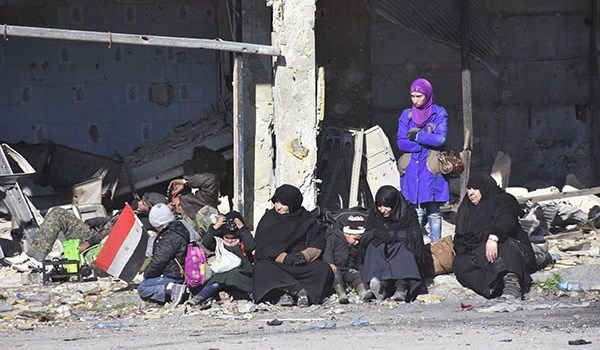 "Around 1,324 militants have laid down their weapons and crossed into areas of the city to surrender to the Syrian government troops. In accordance with the Syrian president's decision, 1,270 were granted amnesty," the Russian Center said in a statement, adding that since the operation to liberate Aleppo began, more than 78,000 civilians have been evacuated from Eastern Aleppo with the help of the Center.
Bomb disposal specialists working in Aleppo have also demined a total area of 24 hectares (2.6 square feet), including 162 residential blocks and 11 kilometers of roads
In total, bomb disposal specialists have detected and destroyed about 1,340 explosive objects in the Eastern neighborhoods of Aleppo that have been liberated from militants.
Reports said earlier today that the Syrian Army troops and the Lebanese Hezbollah combatants pushed Jeish al-Fatah terrorists from more positions in Southeastern Aleppo and tightened their siege on the militant-held districts.
The Syrian government forces inflicted major losses on the militants in their attacks and drove Jeish al-Fatah terrorists out of a part of Bab al-Maqam neighborhood.
In the meantime, the army soldiers started hitting Jeish al-Fatah's positions in al-Asileh neighborhood from the direction of al-Safasefeh and Bab al-Nairab, winning control over the entire al-Asileh neighborhood after hours of fierce clashes.
The army troops also engaged in fierce clashes with terrorists in the neighborhood of Karam al-Da'ada and captured several housing complexes that inflicted a number of casualties on the terrorists.
The army also started offensive on terrorists' defense lines in the neighborhood of al-Ma'adi in Southeast Aleppo city and seized control of several building blocks.
Based on the reports, the army and popular forces are about to storm terrorist centers in the districts of al-Kelaseh and al-Ferdows.
The army men and Hezbollah fighters also carried out joint offensive against terrorists' positions in the neighborhoods of al-Mosharefeh and al-Jaloum towards Bostan al-Qasr (Bustan al-Kaser) and managed to advance against the militants.