Middle East
Netanyahu blasts international community for condemning Israeli settlement plans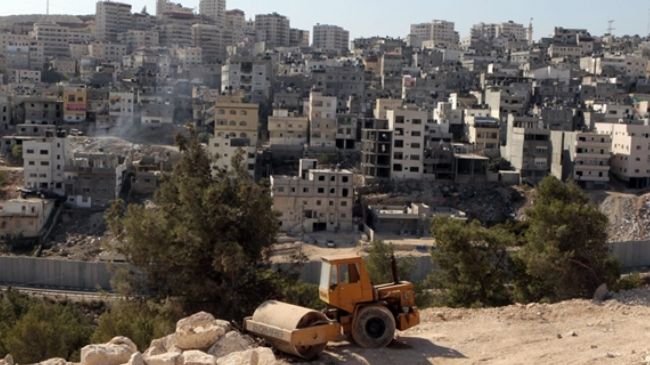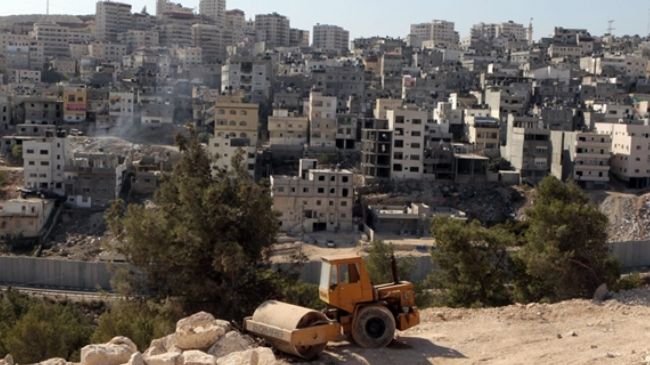 Israeli Prime Minister Benjamin Netanyahu has criticized the international community for condemning Tel Aviv's illegal settlement activities.
"This weekend the leaders of Hamas openly called for the destruction of Israel. Where was the outrage? Where were the UN resolutions?" Netanyahu angrily asked the states, which opposed Israel's new settlement plans, on Monday.
He claimed that it's "simply not true" that the settlements are an obstacle to Palestinian statehood.
"I don't understand how this will prevent territorially the establishment of a Palestinian state," Netanyahu said, referring to Israeli construction activities in the area between East al-Quds and the occupied West Bank — the so-called E-1 area.
Netanyahu's comments came on a day when the European Union's 27 foreign ministers said in a statement in Brussels that they were "deeply dismayed" by Israeli plans to build thousands of more illegal settler units on the occupied Palestinian lands.
"The European Union is deeply dismayed by and strongly opposes Israeli plans to expand settlements in the West Bank," said the ministers.
"The E-1 plan, if implemented, would seriously undermine the prospects of a negotiated resolution of the conflict by jeopardizing the possibility of a contiguous and viable Palestinian state and of Jerusalem (al-Quds) as the future capital of two states," the foreign ministers said.
On November 29, the 193-member UN General Assembly voted 138-9 with 41 abstentions to upgrade Palestine's status to non-member observer state.
On December 3, Israel announced that it plans to construct 1,600 new illegal settlement units in East al-Quds. On November 30, Israel approved a plan to build 3,000 more units in East al-Quds and the occupied West Bank.
Many countries, including some of Tel Aviv's allies, have condemned the Israeli plans to construct illegal settler units in the occupied Palestinian territories.
Swedish Foreign Minister Carl Bildt said on Monday that the Israeli plan is "pure vengeance against the Palestinians following the UN vote."
On December 3, Britain, France, Spain, Sweden, and Denmark summoned the Israeli ambassadors in their capitals to protest against the settlement expansion p