Middle East
Netanyahu blocked 2011 peace deal: zionist pres.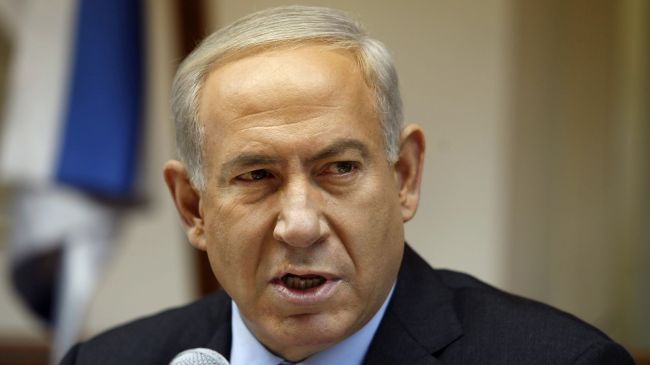 Israeli President Shimon Peres has revealed that Prime Minister Benjamin Netanyahu blocked a 2011 peace deal with acting Palestinian Authority chief Mahmoud Abbas.
Peres told Israel's Channel Two television in an interview on Tuesday that he and Abbas had finalized a draft agreement in a series of secret meetings in Jordan, but Netanyahu and his right-leaning government dismissed it.
"We had gone through all of the points and the agreement was ready," Peres said, adding that the Israeli premier told him to wait a few days because "he thought that Tony Blair could get a better offer."
He was referring to the UK's former prime minister who is now the envoy for the Middle East Quartet — the United States, Russia, the European Union and the United Nations.
"The days passed and there was no better offer," Peres added.
In August 2011, Abbas told a meeting of Fatah movement that he had held four rounds of negotiations with the Israeli president.
"After the first four meetings, a fifth meeting was planned in Amman but Shimon Peres made his excuses and told me: 'I'm sorry but the government doesn't accept what we have negotiated and there's nothing more I can do'," he said.
Peres' comments came after nine months of US-brokered talks between Israel and the Palestinian Authority collapsed in late April.