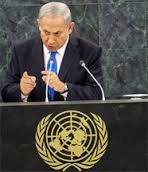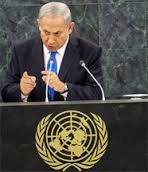 Israeli Prime Minister Benjamin Netanyahu is the "captain" of a "sinking ship," says Jim W. Dean, managing editor and columnist at Veterans Today.
Deeply concerned by the Iranian government's diplomatic efforts to resolve the lengthy dispute with the West over Tehran's nuclear energy program, Netanyahu called on the US on Sunday to step up pressure on Iran.
Iran and the P5+1 group held the latest round of nuclear talks in Geneva earlier in the month.
"We have Netanyahu whirling around acting like the captain of the Titanic who just wants to have the band play louder and not acknowledge what's really going on. So, he's using the old tactic of best defense is a good offense," said Dean in a phone interview with Press TV on Monday.
"[Iranian President Hassan] Rouhani and the Foreign Ministry have a very good strategy, which I had been waiting for them to do, calling for nuclear-free Mid East and world, which really kind of undermines the Israeli strategy completely," he added.
The administration of President Barack Obama described the latest talks between Iran and the five permanent members of the UN Security Council – the United States, China, Russia, France and Britain – plus Germany on October 15-16 as promising. The two sides have agreed to meet again in Geneva on November 7-8.
"I expect that if there's a resolution [to the standoff over Iran's nuclear energy program], Israel's going to ask for a lot more advanced weapons from the US, they're going to want their defense budget paid for, they want loan forgiveness, and this is all going to come out of the pocket of American citizens," Dean pointed out.
"My advice to all of the West is you'd been cuddling Israel for too long [and] unless you cut back the money and do sanctions, they're never going to act in anyone's interests but their own," he concluded.