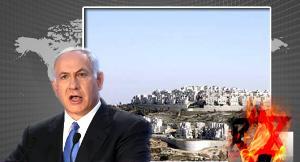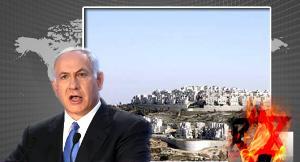 Israeli Prime Minister Benjamin Netanyahu said on Monday that there will not be a complete freeze on settlement building and that building in occupied Jerusalem will proceed as usual.
"The Palestinians expect a complete halt to building; it is now clear that this will not happen," Netanyahu said, "Jerusalem is not a settlement and the building [there] will continue as normal."
While speaking to the Knesset Foreign Affairs and Defense Committee of the Knesset, Netanyahu spoke about progress made in regards to the "peace process" as well as the U.S. demand to freeze building beyond Israel's Green Line.
Netanyahu told the committee that George Mitchell, U.S. special envoy to the Middle East, had requested a complete halt to settlement building.
"We clarified to the U.S. that we would continue building around 2,500 units whose construction had already begun. Two days ago, we authorized 450 additional units. I stated that we would consider reducing the extent of our building," said Netanyahu.
Netanyahu spoke about balancing the desire to participate in the peace process and negotiations with the need to allow Jewish residents in the West Bank to live normal lives.
"The reduction in building will be for a limited time and there is not yet an agreement with the U.S. on the period of time," Netanyahu added.
Netanyahu spoke on the two central principles presented in his June speech at Bar Ilan University: "the recognition of Israel as a Jewish nation and effective demilitarization of a future Palestinian state."
"Since Bar Ilan, these principles have been seeping into international conversations," Netanyahu said, "For example, Benny Morris wrote in the Guardian that settlements are not the big problem. The bigger problem is the demand being placed on the Palestinians to recognize Israel as a Jewish state. This is a basic condition without which it's impossible to solve this conflict. One of the central things I did was put this topic on the table."
Netanyahu complained "at the same time that we are taking steps to get things started, the other side is making their position more extreme."