Turkey
Netherlands to recall Patriot missile systems from Turkey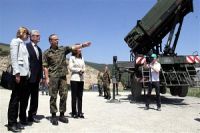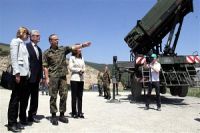 Dutch defense ministry said the Netherlands will not extend its mission to deploy two Patriot missile defense systems in Turkey once the current contract expires in 2015.
One of the reasons named by the ministry to return the complexes home, is the need for their repair and maintenance which cannot be done in Turkey, RT reported.
Six Patriot missile batteries are currently operating under NATO command and control in southern Turkey, allegedly to protect Ankara from attacks coming from neighboring Syria.
Two Dutch batteries are operating in Adana, two German batteries are in Kahramanmaras and two batteries from the United States are located in Gaziantep.