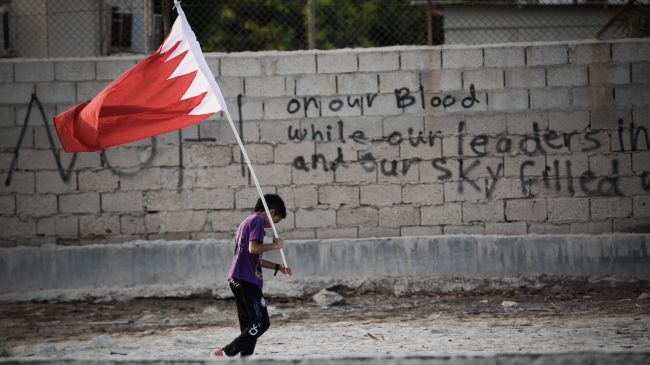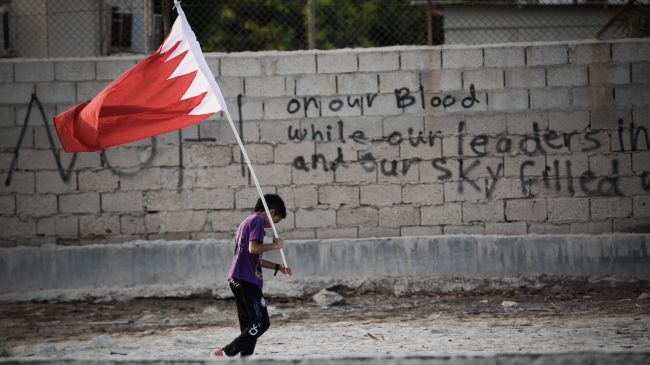 People in Bahrain have held another anti-regime demonstration, calling for an end to dictatorship and authoritarianism in the country.
Protesters took to the streets across the tiny Persian Gulf kingdom including Dair, Tubli, Kawarah and Ma'ameer villages.
The protests were largely peaceful with demonstrators also demanding equality and justice.
In the village of Buri, however, demonstrators set fire to tires and clashed with regime forces who used tear gas canisters to disperse them.
Meanwhile, a US-based pro-democracy advocacy group, Freedom House, has slammed Bahrain over the detention of an award-winning photographer, Ahmed al-Fardan.
Fardan was detained on August 8 and beaten by security forces to prevent him from covering the recent demonstration in the country, the group wrote on its website.
On August 14, protesters held anti-regime demonstrations across the country including the capital, Manama, chanting slogans against the ruling al-Khalifa regime.
Clashes erupted in several areas between regime forces and protesters. Reports said that the security forces fired tear gas and birdshot to disperse protesters.
The demonstrations came while Prime Minister Sheikh Khalifa bin Salman Al Khalifa issued a warning saying that regime would "forcefully confront" and punish anti-regime protesters if they went ahead with their planned protests.
The uprising in Bahrain began in mid-February 2011.
The Al Khalifa regime launched a brutal crackdown on the peaceful protests and called in Saudi-led Arab forces from neighboring states.
Meanwhile, Bahrain's main opposition group, al-Wefaq, says that more than 200 people, including a woman and 19 children, were detained during the regime crackdown on protesters in July.