Europe
New casualties on second day of clashes on Azerbaijan-Armenia border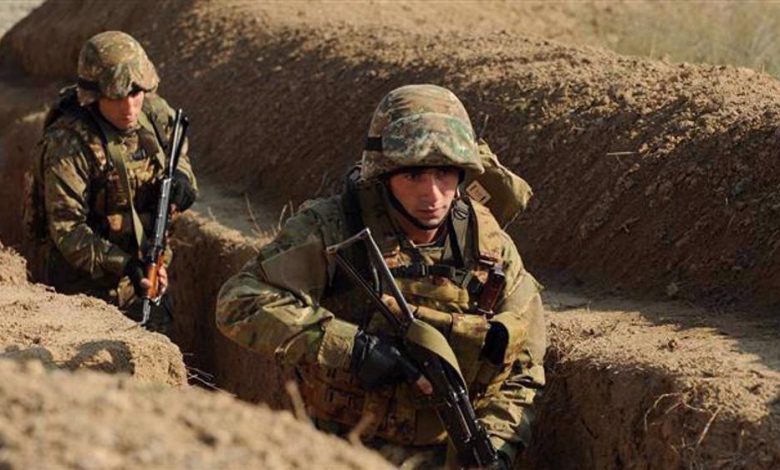 Casualties have been reported for a second day of clashes on the border between Azerbaijan and Armenia.
The Azeri Defense Ministry said Monday that four of its soldiers had been killed and five wounded.
Armenia said two of its soldiers had been injured.
Exchanges of fire began on Sunday near Tavush in the rugged South Caucasus region.
The both sides have accused one another of encroaching on their territory.
Armenia's Premier Nikol Pashinyan told a cabinet meeting that Azerbaijani "provocations will not be unanswered."
His Defense Minister David Tonoyan warned that Yerevan "will be reacting to Azerbaijani actions, including by taking advantageous positions" in their territory.
Armenian forces, the Defense Minister said, "do not shell civilian targets in Azerbaijan and only target the engineering infrastructure and technical facilities of the Azerbaijani armed forces."
Foreign Minister Zohrab Mnatsakanyan also discussed the crisis over the phone with the head of the Collective Security Treaty Organisation (CSTO), a Moscow-led military bloc.
The office of President Ilham Aliyev of Azerbaijan said on Sunday that Armenia's "military adventure" was aimed at drawing the CSTO into the fighting.
Azerbaijan has been engaged in a dispute with Armenia over Karabakh – an Azerbaijani territory seized by Armenian separatists in a bloody war in the 1990s.
Some 30,000 people were killed in the conflict, which ended with a fragile truce in 1994. The two former Soviet republics are still technically at war and have yet to reach a permanent peace agreement on the issue.