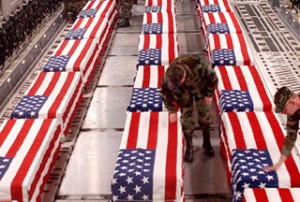 At least 77 US-led troops have lost their lives in blasts and battles with the Taliban in August, enduring their deadliest month since the 2001 invasion of Afghanistan.
An independent website, Icasualties.org, tracking military casualties in Iraq and Afghanistan reported Tuesday that 77 NATO soldiers have been killed in hostile action since the beginning of August in the war-ravaged country.
This is the highest number of NATO deaths in a single month since the US-led invasion in 2001.
The August death toll broke the previous record of highest casualty figure in a month, which came last July when 76 soldiers of the so-called International Security Assistance Force (ISAF) under the NATO command lost their lives in Afghanistan.
This is while 309 foreign troops have been killed in the country so far this year.
Also on Tuesday, a US soldier died of wounds he sustained in a roadside explosion earlier in the troubled south where foreign troops have lost several grounds to insurgents over the past months.
The latest fatality brought to 810 the number of American soldiers killed in Afghanistan since the US-led occupation began eight years ago.
US launched military operations to overthrow the Taliban regime in the aftermath of the 9/11 attacks in the United States. The occupation was labeled "the war against terror," reportedly leading to more terror and insecurity in the conflict-torn country.
Meanwhile, a Washington Post – ABC News poll has found that 60 percent of Americans disapprove of President Barack Obama's handling of the war in Afghanistan.
Pressure is also increasing on other western government to pull out their troops from the violence-wracked country in face of increasing Taliban insurgency.