Egypt
New charges against Morsi: Insulting judiciary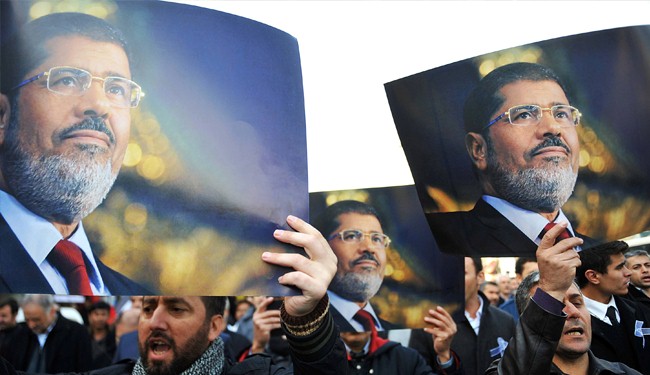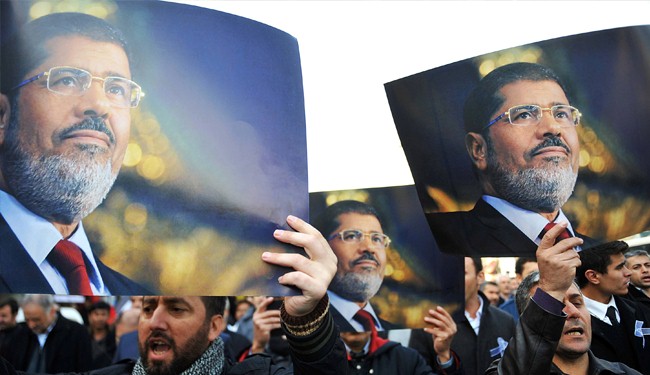 Egyptian ousted President Mohamed Morsi is to go on trial for new charges of insulting the judiciary, a judicial source says.
The judicial source announced on Sunday that Morsi, as well as 25 other politicians, media personalities, activists and lawyers will be tried on the charges of insulting the judiciary.
The new trial, the fourth court case Morsi is facing since his ouster, dates back to his tenure, when he accused a judge of overseeing fraud in previous elections in a public speech.
Morsi has been charged with inciting killing of protesters outside the presidential palace in December 2012. He also faces charges of espionage and is accused of planning prison breaks.
The trial against the ousted president officially started in early November, but was quickly adjourned until January 8, which was also cancelled over bad weather.
He is due to stand trial on January 28, over a mass prison break in 2011.
This is while Egyptians, on Saturday, passed a new constitution by a majority of 98.1 percent in a referendum boycotted by Muslim Brotherhood.
The referendum result will lay the ground for Army Chief General Fattah al-Sisi to announce his candidacy for president elections.
General al-Sisi ousted Morsi on July 3, 2013 and one day later declared the chief justice of Egypt's Supreme Constitutional Court, Adly Mansour, as caretaker president.
The Brotherhood has slammed the vote on the new constitution as a sham, alleging massive electoral fraud.
The group has also called on its supporters to stage massive protest rallies on January 25, which marks the third anniversary of the 2011 revolution that deposed former dictator, Hosni Mubarak.