India
New Delhi hosts Islamic unity conference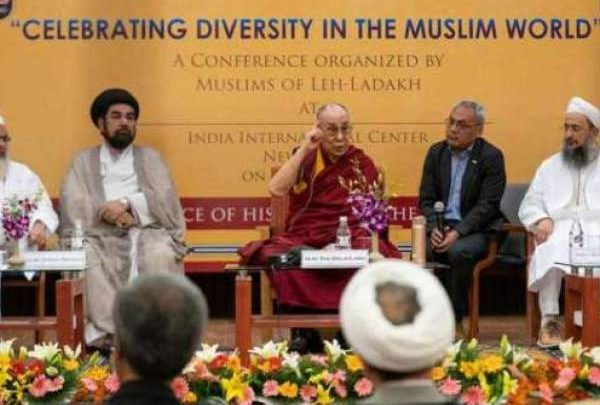 Indian capital of New Delhi has hosted conference titled 'Celebrating Diversity in Muslim World' to discuss coexistence of Muslim communities as the leader of world Buddhists, Dalai Lama attends the event as special guest stressing necessity of settling the present disagreements between Shia and Sunni Muslims, reported Taqrib News Agency (TNA).

Leader of the Indian Buddhists stressed," Muslims should put an end to present disagreements between Shia and Sunni as a necessity of the era we are living through."

He added," The message of world religions is on sincerity and solidarity to which we should all respect because basically war and dispersion are not solutions for our problems."

Mohammad Hamed Ansari, senior deputy of former Indian president, highlighted importance of solidarity among Muslims haling the culture of coexistence and friendship which is more prevalent in India.

Kalb Javad Naqavi, leader of the Shia Indians also called on Muslims to follow true Islam as part of endeavors by Muslims to rectify themselves and improve their society.