Palestine
Middle East
New flare-up in al-Quds as zionist 'israel' lays siege to Silwan neighborhood
Fresh flare-up erupts in the holy occupied city of al-Quds as Israeli forces lay a siege to the Palestinian neighborhood of Silwan, which is subject to widespread illegal construction activity by the Israeli regime.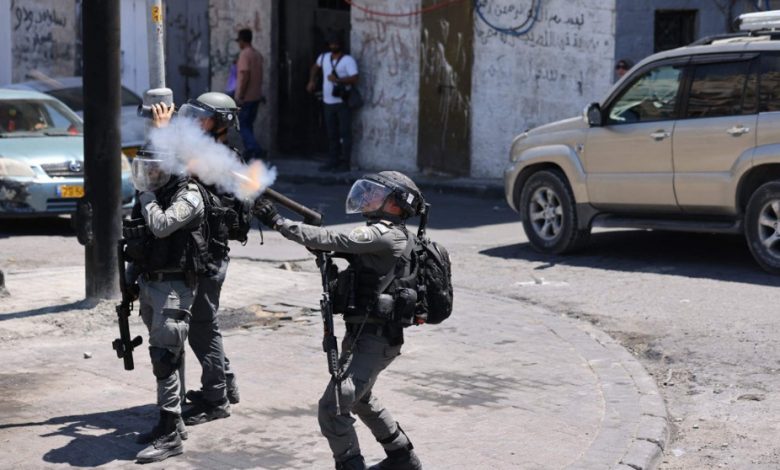 The forces shut down all the entrances leading to the neighborhood on Tuesday, the Arab 21 website reported.
Available footage showed heavily-armed forces parking their vehicles on the pathways leading to the area and forcibly redirecting incoming vehicles.
The troops also clashed with the Palestinians in Silwan, arresting two youths. The arrestees were identified by their first names as Imad and Mustafa from the same family.
The neighborhood has turned into the new focal point of the regime's illegal building projects.
Over the past weeks, it has been forcing the Palestinians there to either raze their homes with their own hands or have the structures torn down by Israeli forces. Palestinians are made to pay for the destruction process if they choose the second option.
Tel Aviv has set up hundreds of illegal settlements in the West Bank, where Silwan is located, since 1967, when it occupied the Palestinian territory.
The regime's brinksmanship comes while its similar provocations targeting al-Quds' Sheikh Jarrah neighborhood in May was followed by dire consequences for Israel.
Attempts at forcible eviction of Palestinians from Sheikh Jarrah set off a raging wave of protests throughout the Palestinian lands.
Resistance groups in the Israeli-blockaded Palestinian territory of the Gaza Strip gave the regime an ultimatum to stop its escalation.
They rained down more than 4,000 rockets on the occupied territories after the regime refused to take heed of their warning.
Islamic Jihad warns Israel
On Monday, the Islamic Jihad, one of the resistance movements, renewed the resistance's warning against Tel Aviv in remarks that were made by the group's spokesman Abu Hamza to Qatar's Al Jazeera network.
"We have rockets that we are yet to unveil and deploy," he said.
He said there were times that the resistance would simultaneously fire up to 100 rockets towards the occupied territories during its defensive operation against the Israeli war.
Israel's so-called Iron Dome weapon system "failed in the face of the resistance's rockets," he asserted.
He also noted how the projectiles flew as far as Tel Aviv itself as well as the cities off Beersheba, Herliya, and Netanya in the heart of the occupied territories.