Iran
New fueling process at Iran's Bushehr plant completed: AEOI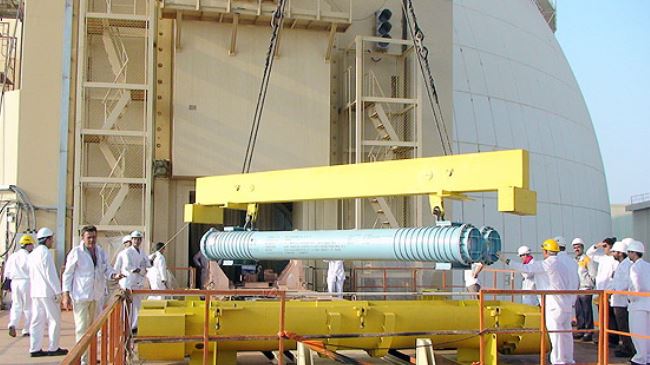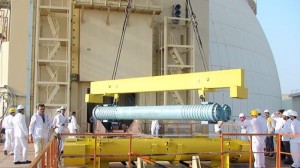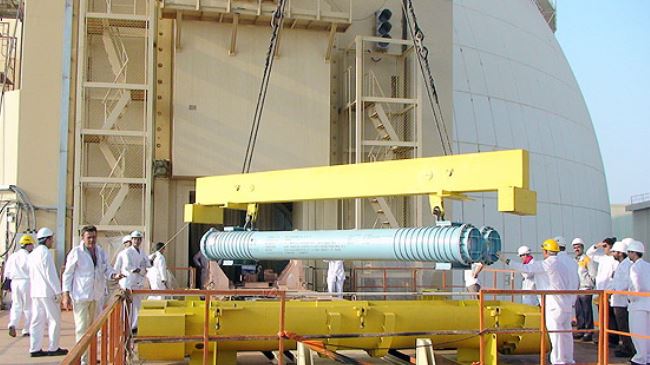 Iran has completed the new process of loading fuel into the Bushehr nuclear power plant, says the director of the Atomic Energy Organization of Iran (AEOI).
Ali Akbar Salehi made the remarks on Tuesday, saying that after undergoing technical tests, the plant was connected to the country's national grid with 50 percent of its nominal power.
Salehi said that Bushehr plant will join the national power grid in its full nominal capacity in the coming days.
In September 2013, Iran officially took over from Russia the first unit of its first 1,000-megawatt nuclear power plant in Bushehr for two years. The initial construction of the Bushehr facility began in 1975 by German companies, but the work was halted following the 1979 Islamic Revolution.
After signing a deal on the construction of nuclear plants in 1992, Iran and Russia reached an agreement in 1995 to complete the Bushehr plant.
On Monday, Deputy Director General for International Affairs at Russia's Rosatom Nikolai Spassky arrived in Tehran for a two-day visit to hold talks with senior Iranian officials.
AEOI spokesman Behrouz Kamalvandi said on Tuesday that Iran and Russia will soon sign a deal to build new nuclear power plants in the Islamic Republic.
He said that Salehi would travel to the Russian capital, Moscow, in August for the deal.