Iran
New Home-Made Heavy Tactical Vehicle, Rocket Launcher Unveiled in Iran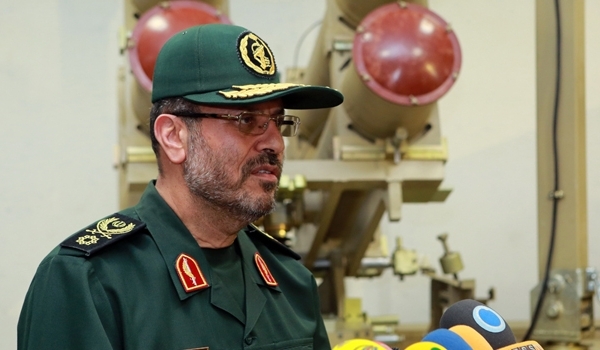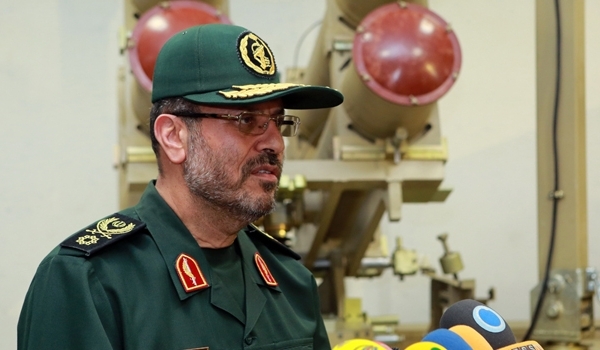 Iran's defense industries organization on Thursday unveiled a home-made rocket launching system and a tactical heavy vehicle in a ceremony attended by Defense Minister Brigadier General Hossein Dehqan.
Addressing the ceremony, Dehqan said the new launcher system is used to fire Falaq rockets and is a useful weapon for ground battles.
Falaq rocket launcher which is capable of opening heavy fire on the targets enjoys high maneuverability. It can also be stationed rapidly and has good mobility for difficult terrains, the minister explained.
When equipped with Falaq 1 and 2 rockets, the new launcher can hit targets within a range of 10 kilometers, he added.
Thanks to the high destructive power of the Falaq rocket's warhead, the proper area that its shrapnel covers and the tactical features of the launcher, the Iranian forces will have the power to fight ground battles proportionate to the threats, Dehqan explained.
Another new achievement unveiled in the ceremony was a tactical heavy vehicle, dubbed Zafar, which Dehqan said has 4 separate drive axles.
Zafar has also two steerable axles. It is equipped with anti-modern war systems, has an operational range of 800 kilometers and can carry loads up to 24 tons and pass steep slopes, deep waters and stair-like obstacles.
The vehicle can carry various types of launchers, missiles, radars, rockets and command posts, the minister added.
In a relevant development on Sunday, Iran's Islamic Revolution Guards Corps unveiled a home-made high-explosive mine and test-fired an anti-cruise missile in a ceremony attended by IRGC Ground Force Commander Brigadier General Mohammad Pakpour.
Among the weapons test-fired on Sunday was a rotating three-cylinder cannon, 'Asefeh', which was unveiled a few months ago and can be used to target and destroy incoming cruise missiles and hostile flying objects in low altitudes.
Another system which was unveiled and test-fired was 'Ramait' high-explosive roadside mine which can destroy an armored column within a radius of 100-150 meters with high precision.
Also a solo weapon, 'Fateh', was the third system unveiled this afternoon. Fateh is an Iran-made sniper rifle that fires 5.56mm bullets.
"Ramait roadside mine which enjoys good capabilities will be mass-produced tomorrow," Pakpour told FNA.
He added that other systems tested today are also ready for mass-production.
The Iranian Armed Forces have recently test-fired different types of newly-developed missiles and torpedoes and tested a large number of home-made weapons, tools and equipment, including submarines, military ships, artillery, choppers, aircrafts, UAVs and air defense and electronic systems, during massive military drills.
Defense analysts and military observers say that Iran's wargames and its advancements in weapons production have proved as a deterrent factor, specially at a time of heightened threats by the US.
Iran last Monday unveiled a new drone named 'Sadeq 1' during the military parades at the mausoleum of the Founder of the Islamic Republic, the Late Imam Khomeini, South of the capital.
Sadeq 1 flies at a maximum altitude of 25,000 ft at supersonic speeds. The Iran-made drone has been manufactured for testing radar and electronic systems and training assessments.
the Iranian Armed Forces staged annual military parades in Tehran and other cities last Monday on the occasion of the Sacred Defense Week.
The ceremony took place at the mausoleum of the Founder of the Islamic Republic, the Late Imam Khomeini, in Southern Tehran.
During the parades, the Iranian armed forces displayed different weapons and military tools and equipment, including Shalamche Hag missiles, Sky guard fire control system, Khatam fire control system, FM80 missile systems, Rapier missile systems, Troop-Scatter Communication system, various types of should-launched missile systems, S-200 missile systems, Talash 3 missile system, Hazem drones, Keyhan space radar system, and LPD 20 radar system, long-range solid-fuel Sejjil missiles with 2,000km range, Qadr F missiles with the range of 2,000km, Qadr H missiles with a range of 1,350km, Zelzal missile systems, Hormuz twin-missiles, Tour M1 air defense missile system, Ra'd (Thunder) missile system, Tabas missile systems, and Khordad 3rd missile systems.
Also different kinds of fighters, choppers, drones, ground-to-ground missiles, air-to-ground missiles, surface-to-surface missiles, tactical and armed vehicles, surface and underwater vessels, electronic and telecommunication equipment, light and mid-light weapons, different kinds of artillery and mortar-launchers, air defense systems and engineering and logistic equipment went on display.
Various units of the Islamic Republic Army, IRGC, Basij forces and the Islamic Republic of Iran's Law Enforcement Police took part in the military parades South of the capital to commemorate the start of the Week of Sacred Defense.
Senior Iranian officials, including President Hassan Rouhani, as well as a host of top military commanders and foreign dignitaries attended the ceremony.