Africa
New Libyan prime minister sworn in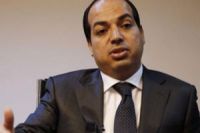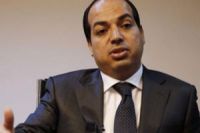 Ahmed Maiteeq has been sworn in as Libya's new prime minister, amid the rejection of his election by the Libyan opposition.
According to AFP, Maiteeq and his cabinet took oath before the Libyan parliament's speaker Nuri Abu Sahmain on Monday evening.
The parliament elected 42-year-old Maiteeq as the North African country's new prime minister on May 5, 2014, three weeks after the resignation of Abdullah al-Thinni from the position.
Maiteeq's cabinet also won 83 votes of confidence from the 94 lawmakers present in Libya's General National Congress on Sunday.
Meanwhile, objection is made to the election of the new prime minister, especially from forces loyal to renegade General Khalifa Haftar.
Haftar's forces attacked the General National Congress building in the capital, Tripoli. The government said Haftar's loyalists did not have the mandate to carry out the operation, calling it an "attempted coup."