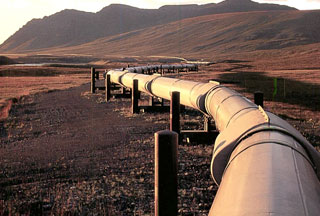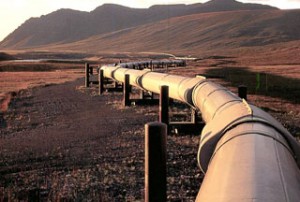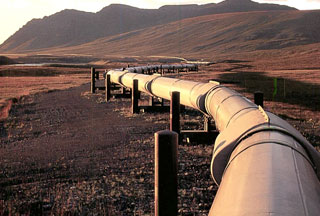 Turkmenistan says it has completed the construction of a gas pipeline to Iran that will help Ashgabat reduce its reliance on Russian-owned export routes.
"Turkmengaz has completely finished the construction of the gas pipeline to Iran. The pipeline is practically ready to be filled with natural gas," state newspaper Neutral Turkmenistan said on Thursday.
According to the paper, the gas pipeline will go online in a ceremony to be attended by the leaders of the neighboring states in December.
The new pipeline will pump natural gas from the Dovletabat gas field in southeastern Turkmenistan, which has so far only been transferred to Russia.
The pipeline could raise the volume of Turkmenistan's exported gas to Iran to 14 billion cubic meters per year.
Iran's Oil Transportation Company announced in September that it was ready to transfer gas from Turkmenistan to Iraq and the UAE.
"The nationwide gas network is now connected to neighboring countries from six locales," the managing director of the company, Reza Almasi said.
Turkmenistan has been supplying gas to Iran since 1997, but exports have never hit the Korpeje-Kurt Kui pipeline's full capacity of eight billion cubic meters (bcm) per year.
Ties between the two energy titans were strained in the winter of 2008 after Turkmenistan cut gas sales to Iran.
Tehran and Ashgabat signed an agreement in February 2009 which would allow Iran to develop the Yolatan gas field in Turkmenistan and import a portion of the extracted gas annually.