Middle East
Syria
Turkey
NEW PLOT: Turkey-Originated Trucks Carrying Chlorine Enter Terrorists' Bases in Idlib: Report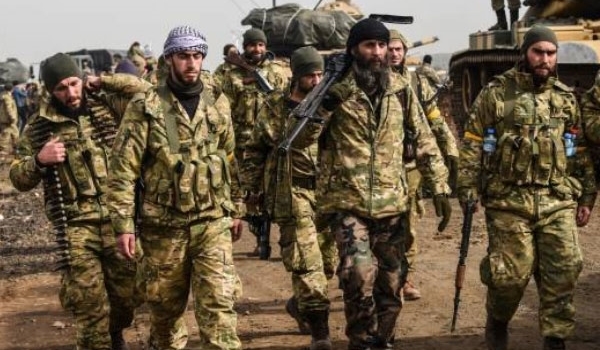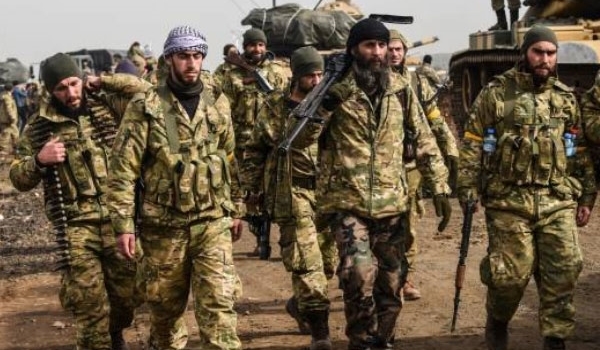 The Turkish army has sent several trucks carrying chlorine to the Ankara-backed terrorists' stronghold in Idlib, media sources reported on Thursday, adding that a number of commanders of militant groups have left the region.
The Arabic-language website of Sputnik news agency quoted local sources in Idlib province as saying that a Turkish military convoy, consisting of tens of trucks, and accompanied by Tahrir al-Sham terrorists, entered Syria through Kafr Lousin passageway in Northern Idlib and were transferred to the region under the supervision of Turkey in Jisr al-Shaqour in Western Idlib and Northwestern Hama.
They added that 8 trucks carrying plastic barrels containing fluid Chlorine were unloaded in one of the bases of Turkistani terrorist group in the village of Halouz in Western Jisr al-Shaqour.
Also, 18 other trucks, carrying prefabricated residential boxes, cement walls and other technical equipment, communication systems and electronic sniper guns, were transferred to Jabal Ishtabraq region.
The sources also said that 3 trucks moved towards Turkey at night under heavy security measures of Tahrir al-Sham Hay'at (the Levant Liberation Board or the Al-Nusra Front), raising the speculations that they had transferred the foreign terrorist commanders of Tahrir al-Sham to Turkey.
Meantime, the Turkish forces stopped activities of al-Barqoum checkpoint which was the biggest Tahrir al-Sham checkpoint in Aleppo-Damascus highway.
Field sources reported on Wednesday that terrorists had been deeply affected by the possible consequences of the Syrian army's imminent operation in Idlib, trying to find safe ways to escape the province.
The sources said that the Turkish Army has deployed forces along the border with Syria as the Damascus forces are preparing for an imminent operation in the Northwestern part of the country.
The sources went on to say that the terrorists are deeply concerned about "the government forces' upcoming operation and Turkish forces' betrayal", and are paying a hefty amount of money to leave Idlib for Turkey and European states before the army starts the operation.
The sources said that the army has dispatched several convoys, including a large number of forces and equipment, to the contact lines with the Ankara-backed terrorists in Idlib, Hama, Lattakia and Aleppo provinces.
The army will soon forward more troops from the Southern part of the country to the North in preparation for the operation in Idlib.