Syria
New round of Syria talks to begin in Astana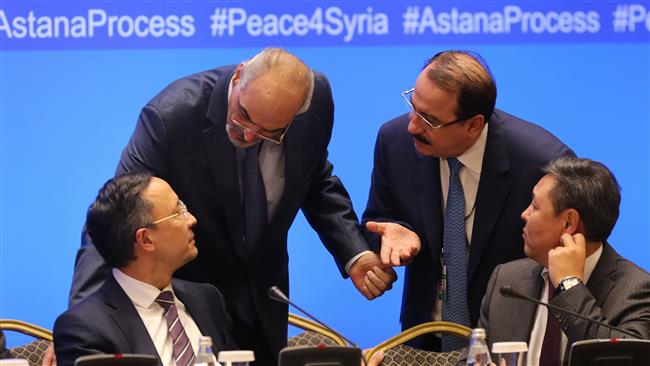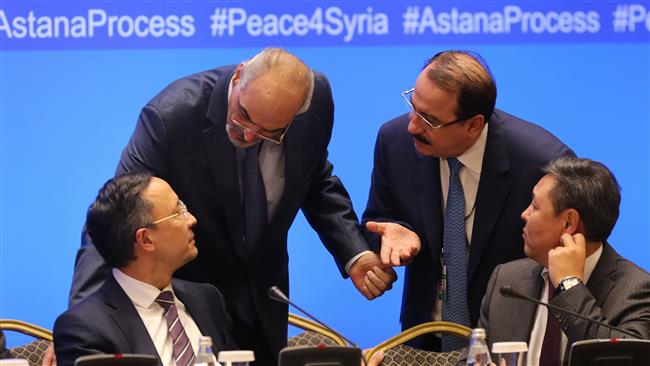 A new round of Syria peace talks brokered by Iran, Russia, and Turkey is due to begin shortly in Kazakhstan's capital of Astana.
It will be the seventh round of talks in what is referred to as the Astana peace process for Syria.
Delegations from the Syrian government and armed opposition groups as well as the three guarantor states will be present at the talks. So will be representatives from the United Nations, Jordan, and the United States, according to reports.
The Iranian delegation, headed by Deputy Foreign Minister Hossein Jaberi Ansari, arrived in the Kazakh capital on Sunday.
Expert-level talks began that same day, but the high-level talks will launch on Monday and close on Wednesday.
Kazakh Foreign Minister Kairat Abdrakhmanov said earlier in October that the 7th round of the talks would address the issue of captives and mine clearance. The strengthening of a recent ceasefire is expected to be at the heart of conversations. Mechanisms for aid delivery will also be reviewed.
Syria has been beset by conflict since March 2011.
Another peace process for Syria has been ongoing under the auspices of the UN. Known as the Geneva peace process, it has achieved little in comparison with the Astana process, which began just this year and has already cultivated in the establishment of four deescalation zones which are expected to ease the conflict now in its seventh year.
Meanwhile, there are unconfirmed reports of plans to enforce no-fly zones over these areas.
Iran and Russia are the Syrian government's allies, while Turkey is a supporter of anti-Damascus groups.