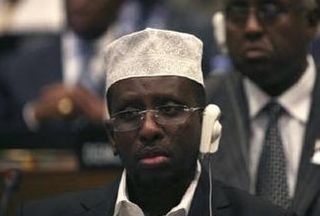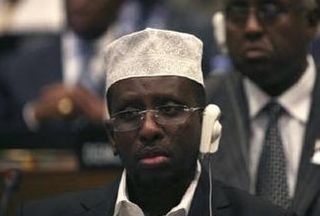 Somalia's President Sheikh Sharif Sheikh Ahmed has said thousands of African Union troops will be sent to the capital city of Mogadishu to help restore stability to the country.
The new forces would arrive in the country within the next few weeks, the Somali president told Press TV correspondent on Wednesday.
He made the remarks after the Inter-Governmental Authority on Development (IGAD) announced on Monday that it had decided to deploy 2,000 additional troops to Somalia.
The Somali president had pleaded for international backup in an attempt to help restore stability to his country during an extraordinary session of the IGAD in Addis Ababa, Ethiopia.
The pledged 2,000 peacekeepers are being sent as backup to about 6,000 others from Burundi and Uganda, who are already in Mogadishu.
President Sharif Ahmed also urged the opposition groups to unite and prepare for further negotiations.
Al-Shabab — which is the military wing of the Council of Islamic Courts — and the opposition political movement Hizb al-Islam have been fighting government troops in and around Mogadishu since 2006.