Palestine
New zionist scheme to build huge structure southern al-Aqsa Mosque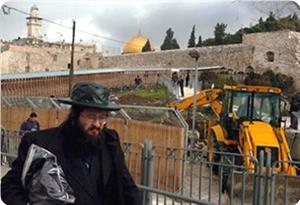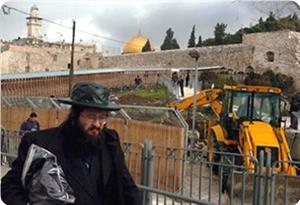 The zionist Israeli Planning and Building Committee is scheduled to discuss Thursday a plan for the establishment of a huge structure to be built at the expense of Palestinian lands in Silwan town southern Al-Aqsa Mosque, Hebrew media sources revealed.
Haaretz Hebrew newspaper stated that the right-wing Elad association has submitted the plan that includes the establishment of a massive museum and visitor center complex very close to the walls of the Old City.
The plan was approved in 2009 at the expense of 5460 square meters; however it was then revealed that it was extended to cover an area of 16 thousand square meters.
Meanwhile, Israeli bulldozers demolished on Thursday morning Palestinian mobile homes in Eizariya town in occupied Jerusalem without previous warning under the pretext of being built without a permit.
Local sources confirmed that Israeli bulldozers have demolished three mobile homes and sheds belonging to Palestinian farmers.
The demolished mobile homes were established before the occupation of Jerusalem. The Israeli occupation authorities seek to confiscate more lands in that area as a prelude for the establishment of E-1 project.