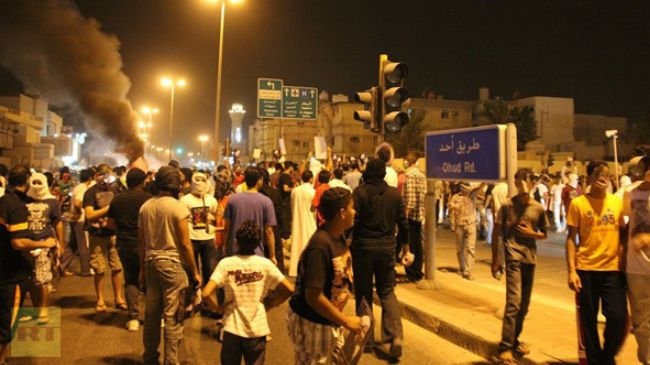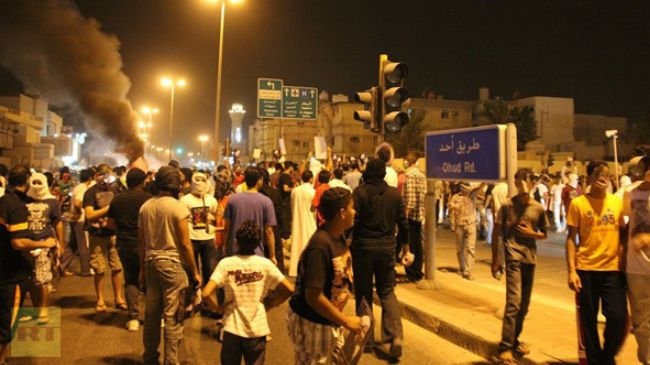 A newly released video on the internet shows Saudi policemen severely beating a prisoner, thrusting into spotlight once more the plight of detainees in Saudi jails.
The video, which was purportedly shot in a detention facility, shows several policemen brutally beating a man with batons. The man is pleading for the beating to stop but to no avail.
Meanwhile, another video apparently shot last week shows dozens of Saudi students staging a protest in the city of Jeddah.
The demonstration follows a decision by the Saudi Ministry of Higher Education to close the protestors' non-profit university.
Saudi Arabia has one of the worst human rights records in the world. Thousands of anti-regime activists are languishing in jails without proper access to lawyers or trial.
According to Human Rights Watch, the Saudi regime "routinely represses expression critical of the government".
Since February 2011, protesters have held demonstrations on an almost regular basis in Saudi Arabia, mainly in Qatif and Awamiyah in Eastern Province, primarily calling for the release of all political prisoners, freedom of expression and assembly, as well as an end to widespread discrimination.
However, the demonstrations have turned into protests against the repressive Al Saud regime, especially since November 2011 when Saudi security forces killed five protesters and injured many others in the province.
Similar demonstrations have also been held in Riyadh and the holy city of Medina over the past few weeks.