Africa
Nigeria Army killed 100s of Shias: Report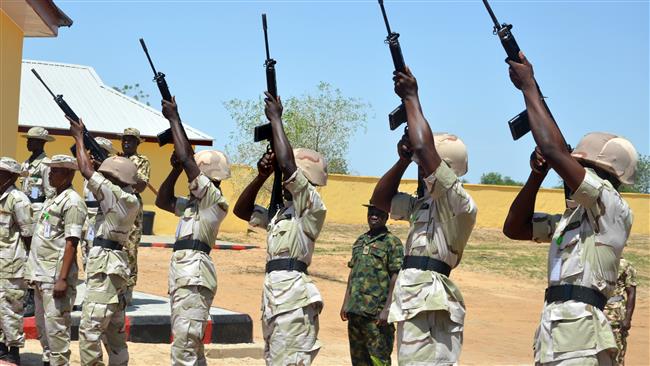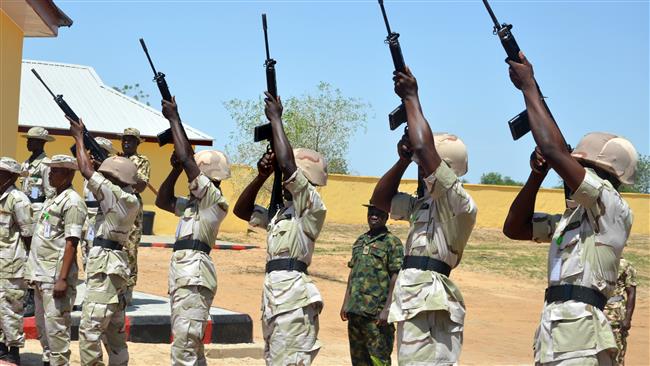 Nigeria's Army mowed down as many as 347 Muslims last December while swooping on the followers of the country's leading Shia cleric, a special investigation has found.
A report released late Monday by the government of Kaduna state, where the killings occurred, found that the army fired at supporters of Sheik Ibrahim Zakzaky, who is currently detained.
The military and government declined to comment on the report on Tuesday.
The report said Zakzaky's supporters had taken over a highway, blocking a military convoy; and attacked police with improvised explosives.
Those attacked maintain they were parading peacefully.
"There are families who lost children," the Wall Street Journal quoted Ibrahim Musa, spokesman for Zakzaky's Islamic Movement in Nigeria, as saying on Tuesday. "The government is trying to justify the unjustifiable."
Leading human rights groups have decried the military's attack as "disproportionate" and reported systematic crackdown on Nigerian Shia Muslims.
According to New York-based rights body Human Rights Watch (HRW), Nigerian forces committed several instances of bloodshed against the country's Shia community in mid-December 2015.
The organization says the Army slew Shia children and opened fire on the unarmed youngsters with no provocation.
The killing of the children, HRW reported, was followed by another incident, in which Nigerian forces killed as many as 1,000 Shias in raids on three Shia centers in the city of Zaria in the Kaduna State from December 12 to 14.
The military has previously said it was acting in self-defense.
The Army's version "just doesn't stack up," Daniel Bekele, the HRW's Africa director, said. "At best it was a brutal overreaction and at worst it was a planned attack on the minority Shia group."
The HRW's fellow UK-based rights group Amnesty International has said it would soon release its own investigation into the Army's treatment of Nigerian Shias, adding that "anyone suspected of criminal responsibility for these crimes must be brought to trial."
Last December, Nigerian forces raided Zakzaky's house, arresting him after reportedly killing individuals attempting to protect him, including one of the movement's senior leaders and spokesman.
Zakzaky suffered four bullet wounds during the attack, which also saw the detention of scores of others.
Iranian President Hassan Rouhani expressed his anger over the army's conduct in a phone call with Nigeria's President Muhammadu Buhari.