Africa
Nigeria building collapse death toll hits 30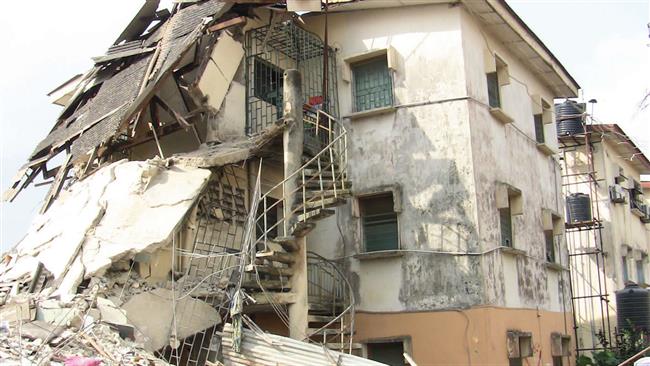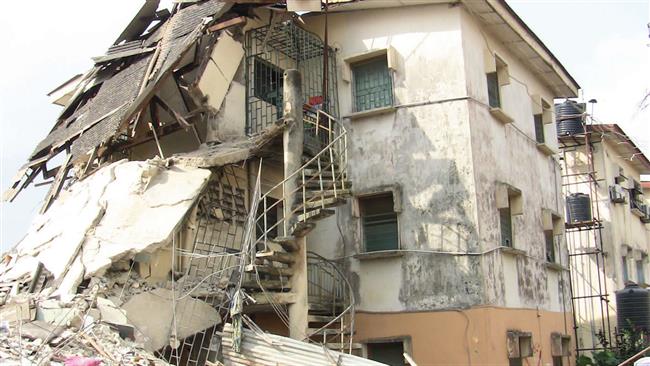 The death toll from the collapse of a five-story building in the Nigerian state of Lagos has reached 30, officials say.
The Lagos state government said on Wednesday that more bodies have been pulled out from under the rubble in the city of Lekki.
Earlier reports said 15 people had lost their lives. A total of thirteen people have been rescued so far.
According to Lagos officials, the building collapsed as the owners had added more floors despite lacking a permit.
A construction worker said the building's owners had continued work after heavy rainfall had caused the house to shift.
The state government said in a statement that "it has also been discovered that in a brazen act of defiance and impunity, the owners of the building … criminally unsealed the property and continued building beyond the approved floors."
Such incidents are common in the state of Lagos' populated areas, where structures are built with poor materials.
In September 2014, some 120 people lost their lives when a guesthouse in a northern suburb of Lagos caved in.
Located in the southeast of Lagos, Lekki is home to the state's most expensive real estate and has developed rapidly in recent years, with many wealthy Nigerians and expatriates owning properties there.