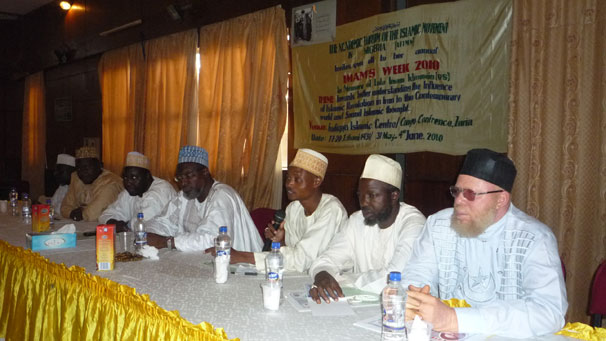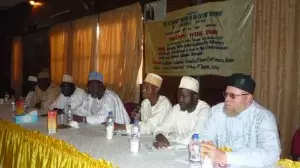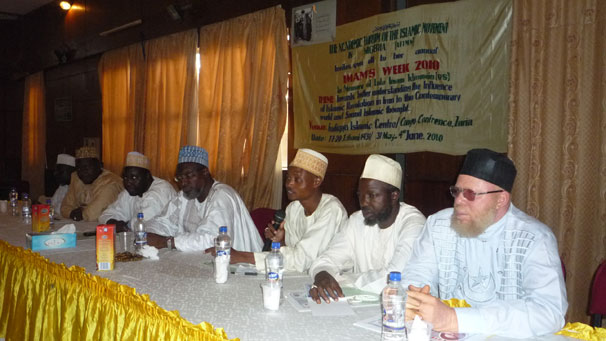 The Academic Forum of the Islamic Movement in Nigeria organises a five-day( 1st to 4th of June 2010) programme to mark the annual Imam week at Congo Conference Hall of Ahmadu Bello University (ABU), Zaria. The programme comprises of lecture, presentations, film show and book fair.
On Tuesday the 1st of June being the opening day Sheikh Muhammad Turi delivered lecture on Imam Khomeini(QS) views on Leadership generally known as Wilayatul Faqeeh.
Sheikh Turi explained in detail how the concept of Imam's wilayatul faqeeh was misunderstood by some scholars even during his time and how the Imam, through wisdoms and provisions of Sharia, was able to clear the dust on the issue .
The Speaker highlighted on the importance of leadership as displayed by the late Imam and of course his concept of Wilayatul Faqeeh which made Imam an outstanding figure amongst Scholars.
Others who spoke t the occasion are Dr. Abdullahi Danladi and Mallam Ibraheem Aqeel.The Participants, after the lecture, watched pictures of Imam Khomeini depicting various events of his life such as his exile to Iraq, Turkey and France; his life before and after revolution and many other events.