Africa
Nigeria locates Boko Haram hideout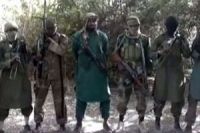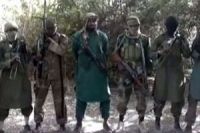 Nigeria's military says the hideout of Boko Haram Takfiri militants who kidnapped nearly 300 schoolgirls last month has been located.
According to AFP, Nigeria's Chief of Defense Staff Air Marshal Alex Badeh said on Monday "The good news for the parents is that we know where they are, but we cannot tell you."
Badeh added "We can't kill our girls in the name of trying to get them back."
On April 14, Boko Haram abducted 276 students from their secondary school in the northeastern town of Chibok, later threatening to "sell" the girls.
According to security forces, 53 of the girls managed to escape but 223 are still being held.
The Nigerian government has been under intense pressure by many people around the globe especially the girls' families to secure their release.
Meanwhile, suspected Boko Haram militants have stormed a village in northeastern Nigeria, killing 20 residents.
On Sunday, the heavily armed militants also set fire to several houses during the attack on the village of Waga in the state of Adamawa.