Africa
Nigeria locates Boko Haram hideout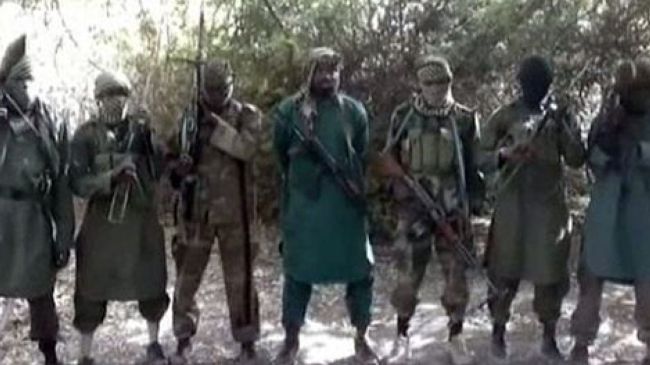 Nigeria's military says the hideout of Boko Haram Takfiri militants who kidnapped nearly 300 schoolgirls last month has been located.
"The good news for the parents is that we know where they are, but we cannot tell you," Nigeria's Chief of Defense Staff Air Marshal Alex Badeh said on Monday.
"We can't kill our girls in the name of trying to get them back," Badeh added.
On April 14, Boko Haram abducted 276 students from their secondary school in the northeastern town of Chibok, later threatening to "sell" the girls.
According to security forces, 53 of the girls managed to escape but 223 are still being held.
The Nigerian government has been under intense pressure by many people around the globe especially the girls' families to secure their release.
Meanwhile, suspected Boko Haram militants have stormed a village in northeastern Nigeria, killing 20 residents.
On Sunday, the heavily armed militants also set fire to several houses during the attack on the village of Waga in the state of Adamawa.
Officials said another attack by the group on a nearby village was repelled by army soldiers.
The states of Adamawa, Borno, and Yobe have been under emergency law since a string of deadly Boko Haram attacks in May 2013.
One of the incidents, in the village of Kumuta in Borno, left 24 people dead.
Boko Haram — whose name means "Western education is forbidden" — says its goal is to overthrow the Nigerian government.
It has claimed responsibility for a number of deadly gun and bomb attacks in various parts of Nigeria since 2009.
Over the past four years, violence in the north of Africa's most populous country has claimed the lives of more than 3,600 people.