Africa
Nigeria revises number of kidnapped schoolgirls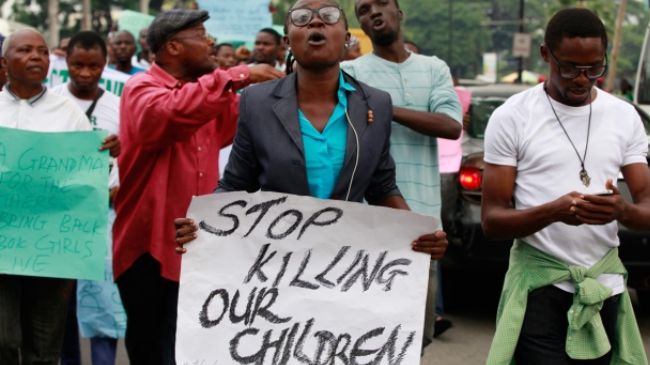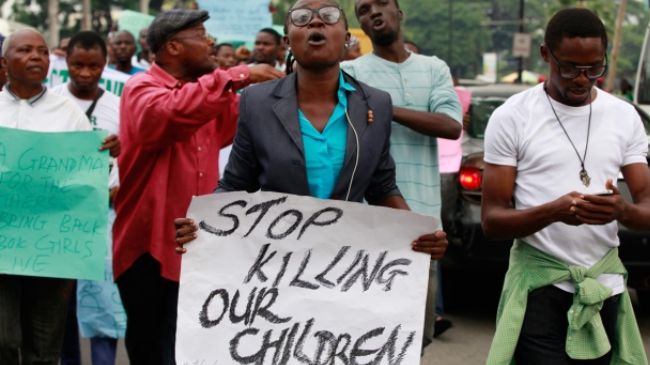 Nigerian police say the number of schoolgirls kidnapped over two weeks ago in northeastern state of Borno is higher than previously thought.
Police sources now say 276 students were taken from their school — that is 30 more than a previous estimate.
They say at the time of the raid, students from other areas were also present at the targeted school. The students were brought into one school for final exams last month.
"The students were drawn from schools in Izge, Lassa, Ashigashiya and Warabe A., and that is why, after the unfortunate incident, there were various numbers flying around as to the actual number of girls that were taken away," media outlets quoted Police Commissioner Tanko Lawan as saying on Friday.
The development comes after armed men abducted hundreds of girls from a secondary school in the town of Chibok in the Borno state in mid-April.
Witnesses say the assailants arrived at the school on motorcycles and trucks.
Meanwhile, hundreds of women have held rallies in at least three cities this week to vent their anger at security forces for their failure to rescue the girls.
The protesters have vowed to continue their campaign until the abducted students are freed.
Several regions of Nigeria have been also hit by deadly violence in recent months.
In May 2013, Nigerian President Goodluck Jonathan declared the state of emergency in three northeastern states of Borno, Yobe, and Adamawa.
According to the UK-based rights group, Amnesty International, at least 1,500 people have been killed so far this year across Nigeria.