Africa
Nigerian gunmen break into Oyo prison, free over 800 inmates
Gunmen have attacked a jail in Nigeria's southwestern Oyo State, setting free over 800 inmates at the facility, the third such major attack in the Western African nation this year.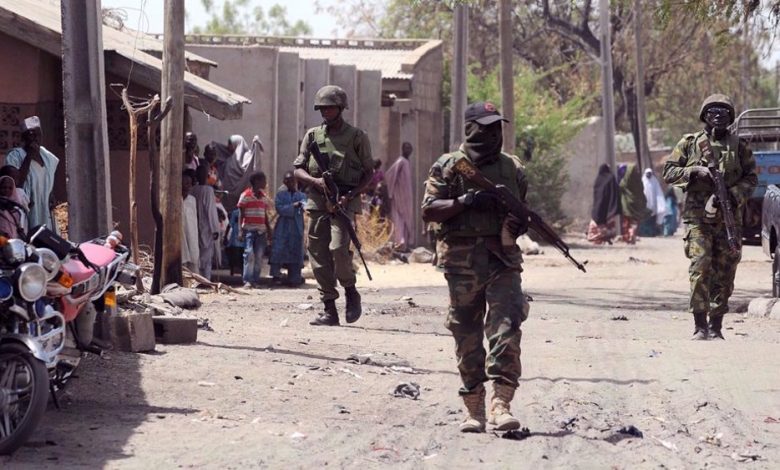 The daring attack took place late on Friday night, during which heavily armed gunmen exchanged gunfire with prison guards and gained entry into the facility by blasting the walls with dynamite, the prison service said in a statement on Saturday.
"I can't ascertain the number of people that escaped or that were recaptured, but I am telling you that the security has been beefed up around the custodial center and the town," Olanrewaju Anjorin, a spokesman of the Oyo correctional center in Oyo, told media.
He said the Nigerian Prisons Service had launched an investigation.
Most of those who have escaped had not yet been convicted and were still awaiting trial. "While all the awaiting trial detainees were forced out of custody, the cells housing the convicts and the female inmates were not vandalized," the prison service added.
Authorities had also managed to rearrest some of the escapees.
The jail attack in Oyo follows similar attacks with the use of explosives in Imo State in April and Kogi State last month.
Nigeria is struggling with security problems caused by bandits, militant groups, criminal gangs and secessionists across the country.
Criminal gangs have terrorized areas across Nigeria for years, but they have become more brazen in recent months. They repetitively terrorize inhabitants by looting villages, stealing cattle, and abducting boys and girls from schools. More than 800 students and school children have been abducted in Nigeria for ransom by armed groups since December 2020 alone.
Similarly, militant groups seeking independence for the predominantly ethnic Yoruba states in southern Nigeria and the Takfiri Boko Haram outfit in the north continue to wreak havoc.
Boko Haram militants have launched terrorist attacks in Nigeria's neighboring countries and further north in the Sahel region.
French troops, who claim to be there to fight the militants, have failed to curb the growing militancy.
Despite the French military presence, many African people have died and many more have been displaced in Nigeria.