Africa
Nigerian president 'breaking all rules' against Muslims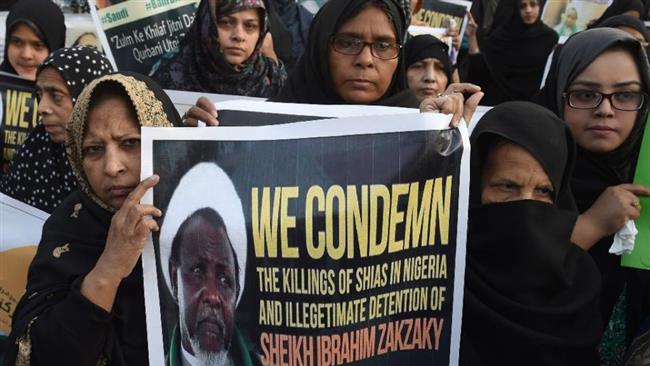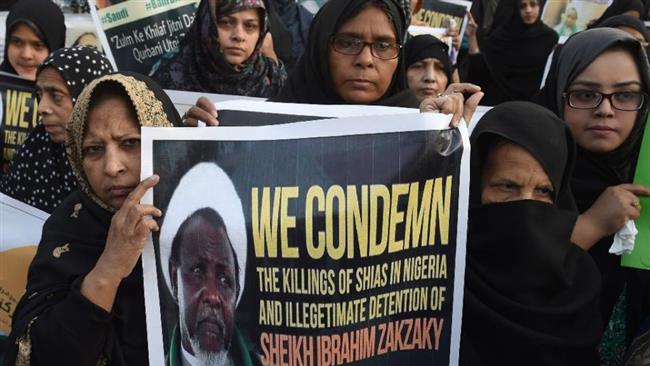 The Nigerian government has broken all the rules through a continued detention of a Shia cleric and many of his followers without charge since late last year, a grassroots Islamic movement says.
The army killed hundreds of Shia Muslims as it detained cleric Sheikh Ibrahim Zakzaky in December, while hundreds of others are still missing, believed dead or in state custody.
The heavy-handed crackdown has triggered international condemnation, with Human Rights Watch describing it as "unjustified." On Monday, the Islamic Movement of Nigeria (IMN) took President Muhammadu Buhari to task.
"President Buhari is not following the rule of law. In our own case, all the rules concerning arrest, detention, have been broken," IMN spokesman Ibrahim Musa said.
"We asked the government 'why should they detain someone for over 70 days without any charge and without giving access to his lawyers?'" he told the French news agency AFP.
Zakzaky, who was shot and wounded by the soldiers, is currently jailed along with hundreds of other people.
The army has claimed that Zakzaky's supporters tried to kill Nigeria's chief of army staff in a street skirmish in the northern city of Zaria that became a bloody crackdown on Shia Muslims.
Human Rights Watch has denounced the attack, saying "at best it was a brutal overreaction and at worst it was a planned attack on the minority Shiite group."
Rights organizations have called for a full investigation into the deadly attack by Nigerian forces.