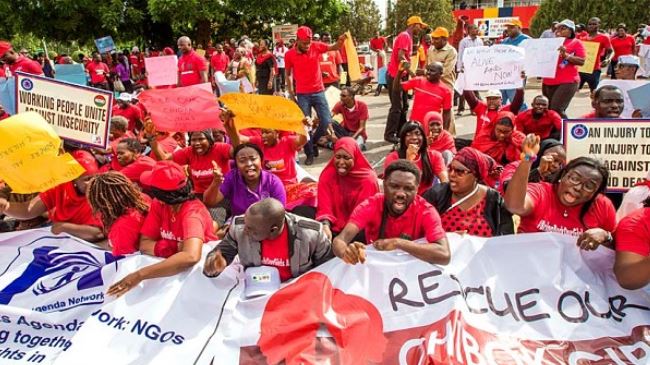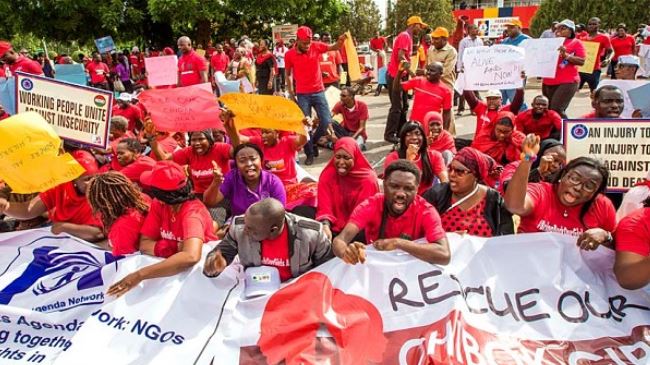 Nigerian activists have maintained their presence in protest camps in the nation's capital of Abuja, demanding the safe return of schoolgirls kidnapped by the Boko Haram Takfiri group.
The protesters converged on Abuja on Tuesday to resume their rally dubbed Bring Back Our Girls, expressing optimism that the abducted schoolgirls would soon be released as part of a reported agreement between the central government and the Takfiri terrorists.
The development comes following an announcement by the government last week that a deal was in the making with the militants to secure the freedom of the kidnapped pupils.
"I can say with some optimism, cautious optimism, that we are moving towards a situation where we'd be able to in the very near future, to be able to get back our girls," Nigerian Foreign Minister Aminu Wali said in a joint press conference with his German counterpart Frank-Walter Steinmeier in Berlin on Tuesday.
Wali's statement comes after sources close to the Nigerian government announced on Friday that the two sides have agreed to a truce to end hostilities.
Boko Haram, however, has not verified the ceasefire and at least five raids have been launched by the terrorist group since the announcement of the truce.
On April 14, Boko Haram militants kidnapped 276 students from their secondary school in the northeastern town of Chibok. Reports say 57 of the girls managed to escape but 219 remain in captivity.
The abduction case has drawn national and international condemnation. The Nigerian government has been heavily censured for what has been described as a failure to contain the rising violence in the African country.