Africa
Nigerians protest spread of violence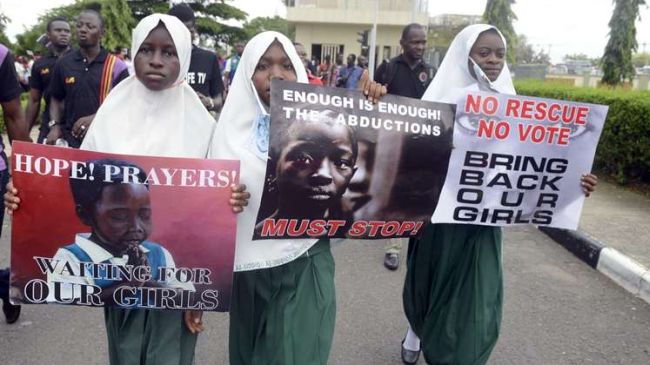 Nigerian protesters have called on the administration of President Goodluck Jonathan to stop spread of violence across northern parts of the country.
The appeal was made on Friday in the capital, Abuja, during a demonstration against the abduction of schoolgirls by the Boko Haram Takfiri group.
Oby Ezekwesili, coordinator of "Bring Back Our Girls Campaign," said President Jonathan needs to revise the government's strategy in handling terrorism in Nigeria.
"It necessitates that the president as the commander in chief should sit with the security team and to review the operational strategy," said Ezekwesili.
The protest came a day after gunmen killed at least 32 people in an attack on the northeastern village of Gurmushi.
On Thursday, the Nigerian president announced that he had ordered a full-scale operation against Boko Haram, adding that he has authorized security forces to use any means necessary to ensure that the group is defeated.
The Nigerian president also promised to secure the release of over 200 schoolgirls held by the Takfiri group. They have threatened to sell the girls into slavery.
The kidnapping, which took place in the remote northeastern town of Chibok in mid-April, has triggered an international outcry as well as protests in Nigeria, piling pressure on the government to free the girls.
Boko Haram — whose name means "Western education is forbidden" — says its goal is to overthrow the Nigerian government.