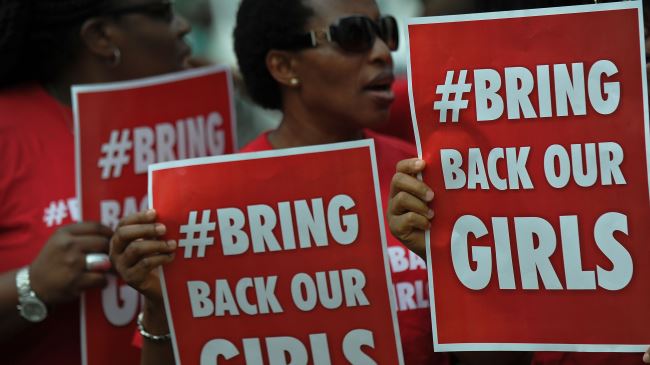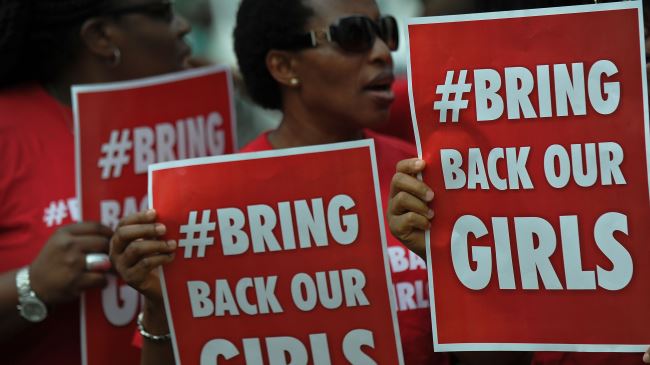 Protesters in Nigeria are planning to hold a rally to mark the six-month anniversary of the abduction of 219 school girls by Takfiri Boko Haram militants.
Members of the Bring Back Our Girls campaign are set to walk to President Goodluck Jonathan's official residence in the capital, Abuja, on Tuesday in an effort to increase pressure on the government to secure the release of the girls.
The march comes after a series of events in the past week, including a candlelight vigil, to keep the fate of the missing teenagers in the public eye.
The Takfiri militants kidnapped some 276 girls from their dormitories at the Government Girls Secondary School in the remote town of Chibok in the volatile Borno State in northeastern Nigeria on April 14.
Fifty seven of the girls succeeded in escaping, and Boko Haram leader Abubakar Shekau later threatened to sell the others into slavery. Boko Haram has vowed that the girls would not be freed until militant prisoners were released from prison.
Nigeria's most senior military officer, Chief of Defense Staff Alex Badeh, said in May that the school girls had been located. However, a rescue operation was ruled out due to the danger to the girls' lives.
"At one point, we contemplated holding funeral rites for the girls as our tradition provides," said Enoch Mark, an elder in Chibok, whose daughter and niece are among the abductees.
Boko Haram, whose name means "Western education is forbidden," says its goal is to overthrow the Nigerian government.
It has claimed responsibility for many deadly shooting attacks and bomb blasts in various parts of Nigeria since the beginning of its operations in 2009. Over 10,000 people have so far been killed in the attacks.