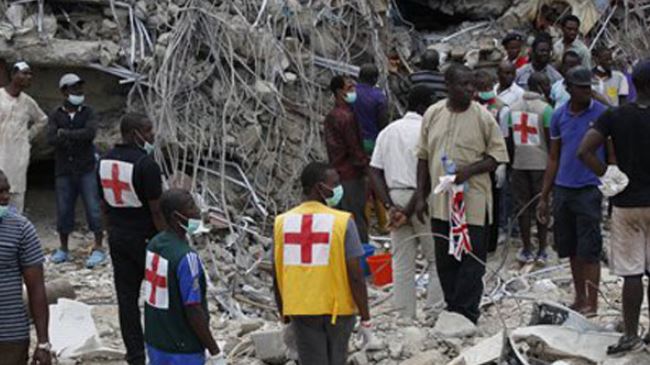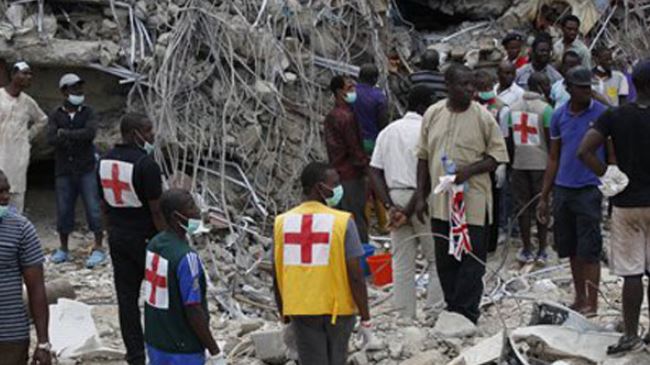 A court inquest into a deadly church guesthouse collapse in Nigeria has been adjourned pending a legal challenge.
Media outlets reported on Wednesday that State Coroner Oyetade Komolafe told the Lagos High Court that a probe into the collapse of the guesthouse of The Synagogue Church of All Nations (The SCOAN) should not start again until an application from the head of The SCOAN, preacher and televangelist, TB Joshua, is heard.
The evangelical preacher has claimed the collapse may have been due to a controlled explosion or aerial sabotage by a low-flying plane. However, he has failed to appear in court twice, despite being summoned.
"We cannot leave the application seeking to restrain this inquest and proceed," Komolafe said, adding, "Other interested parties should be served. I want to adjourn to enable other parties to be served so that they can prepare their defense."
He also noted, "The application will be heard on Friday and if we are through with it, we shall continue with the proceedings of the judicial inquiry into the collapsed building."
No date has been announced for the court hearing but any ruling from the higher court would have precedent over the inquest, lawyers said.
Joshua's lawyers filed a challenge last month to both the coroner and the Lagos High Court over the jurisdiction of the inquest.
The court had been due to hear from relatives of the 81 South Africans who lost their lives when the guesthouse for foreign followers of The SCOAN collapsed on September 12. At least 115 others also lost their lives in the incident.
Joshua preaches to massive crowds at his church every week and according to his website, The SCOAN "hosts thousands of national and international visitors" each year.