Syria
Nine civilians killed in militant rocket attack on Aleppo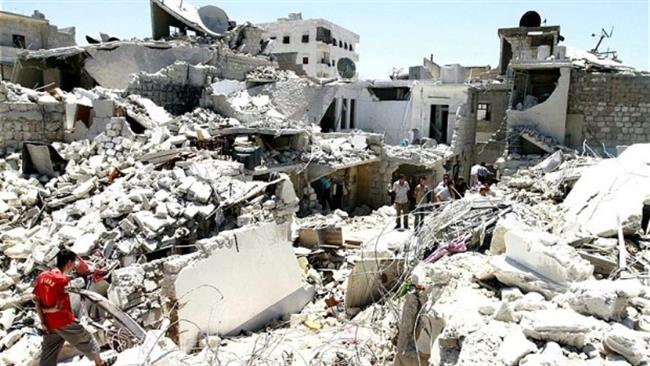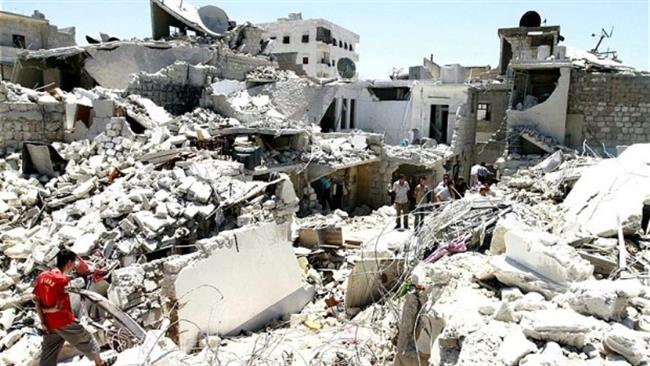 At least nine people, including three children, have been killed in Syria's northern city of Aleppo after rockets launched by foreign-backed militants struck a government-held neighborhood.
The fatal militant attack on the Hay al-Seryan neighborhood took place on Monday, state news agency SANA reported, without elaborating further on the fatal strike.
Meanwhile, a UK-based monitoring group, linked to Syria's Western-backed opposition, reported that 20 more people were injured in the attack.
The so-called Syrian Observatory for Human Rights further added that four children had lost their lives following the attack.
Aleppo once served as Syria's industrial powerhouse, but it has been split between government-held western part and the militant-held eastern portion since shortly after the foreign-backed insurgency began in the key Arab country in mid-2012.
Syria has been grappling with a deadly crisis since March 2011. The violence fueled by Takfiri groups has so far claimed the lives of an estimated 200,000 people, according to reports. New figures indicate that over 76,000 people, including thousands of children, lost their lives in Syria last year.
Over 7.2 million Syrians have also become internally displaced due to the ongoing crisis, according to the United Nations.
Scores of combatants have been reported killed in Syria over the past week while armed battles against the foreign-backed militants rages on in the south.
Government troops are engaged in flushing out the armed militants from rural areas in the southwest of Damascus, Dara'a city and Quneitra, infiltrated by the militants in recent months.