Iraq
Nine ISIL terrorists killed in Iraq's Diyala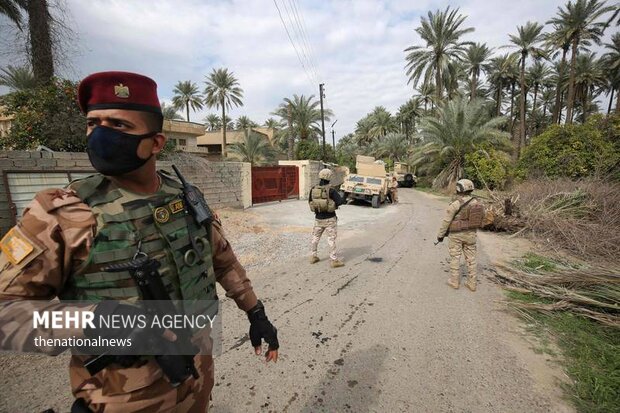 Iraqi security sources said that nine ISIL terrorists who attacked the Al-Azim District in Diyala province were killed during a security operation.
Iraqi National Intelligence Service in a statement announced that the members of a gang that carried out a terrorist operation in Al-Azim District, Diyala Province were killed.
Through their continuous efforts, the National Intelligence Service was able to identify the exact location of the terrorist gang in Al-Azim District in Diyala, the statement read.
According to the statement, the Joint Operations Command in Diyala, in cooperation with the Iraqi Air Force, managed to kill nine members of the terrorist gang.
ISIL members killed 11 Iraqi soldiers at a military base in Al-Azim District early Jan. 21. The attack marks one of the deadliest against the Iraqi military in recent months.
Although the Iraqi government announced the liberation of all occupied areas from ISIL terrorists in December 2017, ISIL remnants have been hiding in small parts of the country mainly in the provinces of Diyala, Al-Anbar, Saladin and Nineveh. From time to time, they carry out terrorist operations against the military and civilians.