Iraq
Nine killed, 33 hurt in bombings, shooting in, around Iraqi capital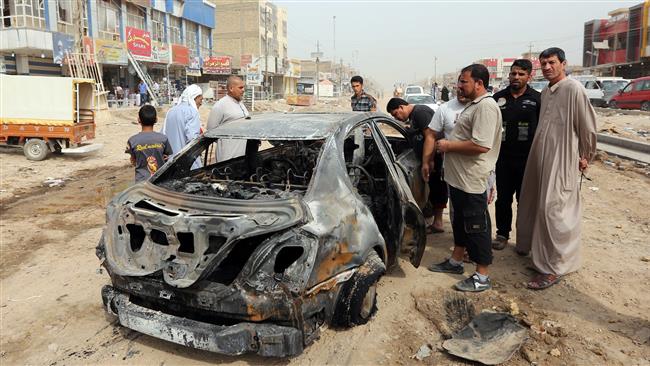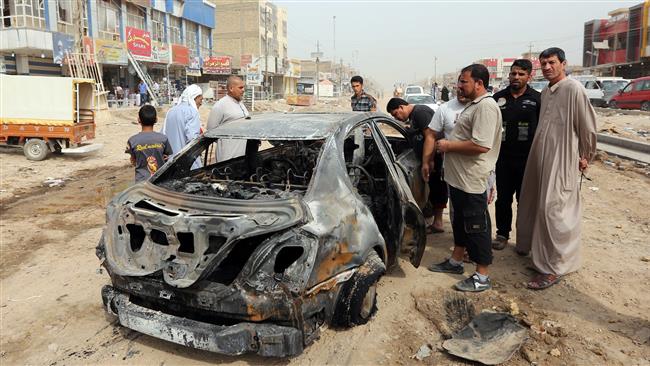 At least nine people have been killed and nearly three dozen others injured in separate bomb and shooting attacks in and around the Iraqi capital city of Baghdad, security and medical sources say.
A police source, speaking on condition of anonymity, said at least two civilians lost their lives and eight others sustained injuries when an improvised explosive device went off close to a popular restaurant near the Diyala Bridge in southeastern Baghdad on Sunday, the Arabic-language al-Baghdadia satellite television network reported.
A police officer also died and four others were injured when a roadside bomb exploded in the town of Abu Ghraib, located some 25 kilometers (15 miles) west of Baghdad.
Earlier on Sunday, a bombing attack struck a commercial district in the capital's eastern Camp Sarah district, leaving a civilian dead and six others injured.
Additionally, a civilian was killed and two others were injured when an improvised explosive device attached beneath their car went off in Nahrwan, situated about 40 kilometers (24 miles) east of Baghdad.
A bomb also targeted a civilian car in the town of Madain, about 20 kilometers (14 miles) southeast of the capital, killing one person.
Separately, unidentified assailants gunned down a lawyer in the town of Latifiya, situated about 30 kilometers (20 miles) south of Baghdad, on Sunday.
A civilian was killed and six others were wounded when a bomb attack hit a commercial district in Baghdad's eastern neighborhood of al-Amin.
Additionally, a bomb went off in the al-Obaidi neighborhood of southern Baghdad, leaving a civilian dead and seven others injured.