Iraq
Nine more people die in Iraq violence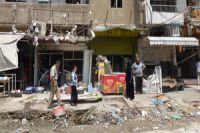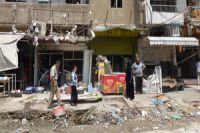 According to Iraqi hospital and security sources, a car bombing and other attacks have killed at least nine people and injured several more in Iraq.
On Tuesday evening, a car bomb exploded in the capital Baghdad in front of a restaurant in the mainly Shia neighborhood of Zafaraniyah, killing three people and injuring 10 others.
Earlier in the day, gunmen detonated an explosive device and then ambushed a military convoy at a road located 120 kilometers south of the city of Mosul. The attack left three soldiers dead and three others wounded.
In addition, a police patrol was bombed 50 kilometers south of Mosul, leaving two dead and three wounded. And a policeman was shot dead in the restive city.
The incidents are the latest in a string of attacks across Iraq that have left nearly 6,000 people dead since the beginning of 2013.
According to the United Nations, a total of 1,057 Iraqis, including 928 civilians, were killed and another 2,326 were wounded in terrorist attacks throughout the country in July — the deadliest month since 2008.