Egypt
Nine wounded in Cairo overnight attacks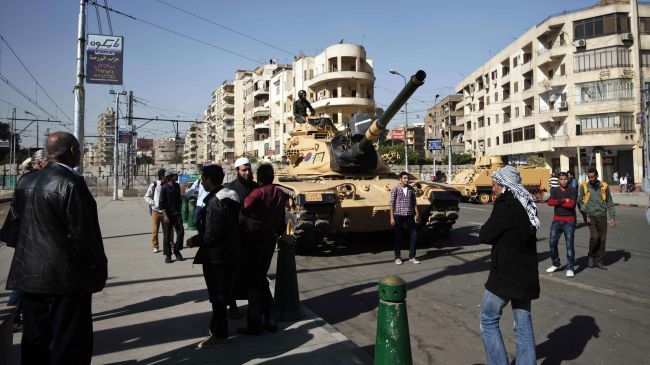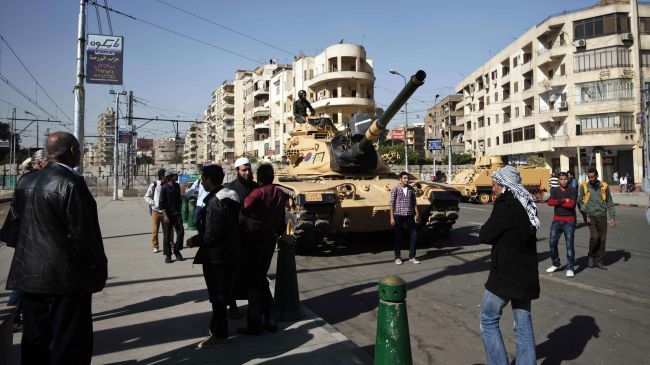 An overnight attack by unidentified assailants on Egyptian protesters who were camped at the capital Cairo's Tahrir Square has wounded at least nine people.
According to the Egyptian media as well as witnesses, the tents of the protesters were attacked with petrol bombs late on Monday. The identities of the assailants have not been reported.
The attack came as Egypt braces for more rival rallies over a referendum on the new constitution ordered by President Mohamed Morsi.
Both the supporters and opponents of Morsi have been called to attend rival demonstrations in Cairo on Tuesday. The Egyptian president has authorized the military to make arrests up until the announcement of results of the December 15 plebiscite.
The prospect of rival protests has raised fears of street clashes between the two sides similar to the clashes that occurred last week, in which seven people were killed and hundreds others wounded.
Morsi on Monday ordered the military to 'fully cooperate' with the police "to preserve security and protect vital state institutions for a temporary period, up to the announcement of the results from the referendum."
Morsi's new order is being interpreted by some commentators as the return of Egypt to military rule.
The decree has also drawn protest calls from rights groups who say it paves the way for civilians to be tried in military courts. Human Rights Watch has urged Morsi to immediately change the order to prevent military trials of civilians.
The embattled Egyptian president recently backed away from a controversial decree that he had issued to assume sweeping powers, but refused to heed calls on him to decide against the referendum.