Syria
No blue helmets should enter Syria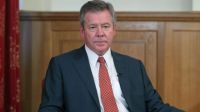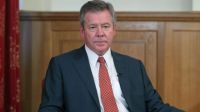 Russia has opposed any possible deployment of United Nations peacekeepers in Syria.
According to Press TV, Russian Deputy Foreign Minister Gennady Gatilov has been cited as saying, "There is neither peace in Syria for peacekeepers to keep, nor truce for them to monitor."
The UN has been reportedly planning to deploy 10,000 peacekeepers inside Syria.
The Russian official has stated that "there is no clear separation line between the conflicting sides" in Syria.
Gatilov has also said Moscow would veto any UN Security Council resolution aimed at military intervention in Syria and criticized previous Security Council resolutions passed on the situations in Iraq and Libya, saying that those resolutions were misused to allow unilateral military interventions.
Syria has been experiencing unrest since mid-March 2011. Many people, including large numbers of Army and security personnel, have been killed in the violence.