Iran
No deal 'not an option' in Iran-P5+1 nuclear talks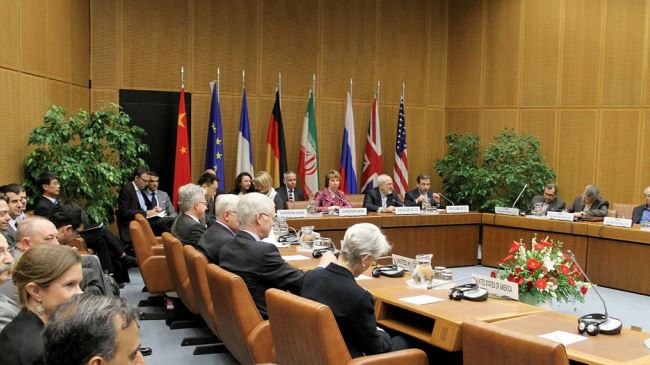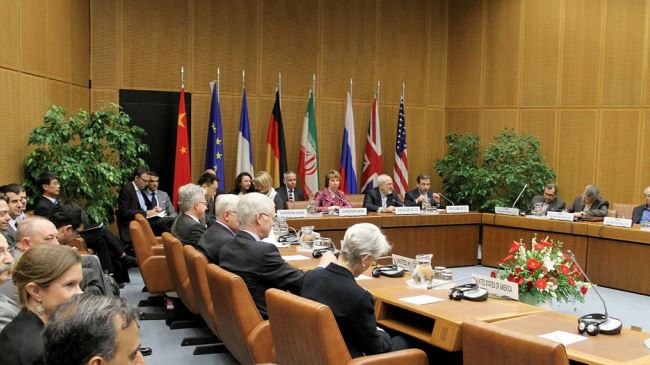 Sources close to nuclear negotiations between Iran and six world powers say ending the talks with no agreement is not an option for either side, a report says.
"I think extension is the least likely scenario because of the domestic political ramifications for all sides," The Guardian cited Reza Marashi, the research director of the National Iranian American Council in Washington, and a former state department official as saying on Sunday.
"In the words of the negotiators themselves: failure is not an option," he pointed out.
The next round of the nuclear talks between Iran and the five permanent members of the United Nations Security Council – Russia, China, France, the US and Britain – plus Germany is set to be held in the Austrian capital of Vienna on November 18-24.
Last November, Iran and the P5+1 group clinched an interim nuclear accord, which took effect on January 20 and expired six months later. However, the two sides agreed to extend the deal for another six months and have been holding talks to reach a comprehensive deal until November 24.
Observers say if the two sides fail to reach a final nuclear deal, they may either announce a framework agreement, leaving differences to be worked out later, or extend the talks again.
However, pundits believe neither alternative will be politically viable without proof of genuine progress, given the fact that the upcoming US Senate will be dominated by hawkish Republicans.
"It's now or never," Jim Walsh, an expert on the Iranian nuclear program at the Massachusetts Institute of Technology, said.
"My hope is that, at the last moment, they stare into the abyss and realize the consequences of not doing a deal now are very, very bad," he said.
Meanwhile, there are concerns about a lack of consensus among the six powers, as France is particularly expected to oppose to what is called potential nuclear concessions.
On November 4, US Secretary of State John Kerry flew to Paris to meet with his French counterpart Laurent Fabius, seeking assurances that Paris will not change its position on the 11th hour just as it did prior to the 2013 interim nuclear deal through its infusions of excessive demands.